The Rupert Book - 1948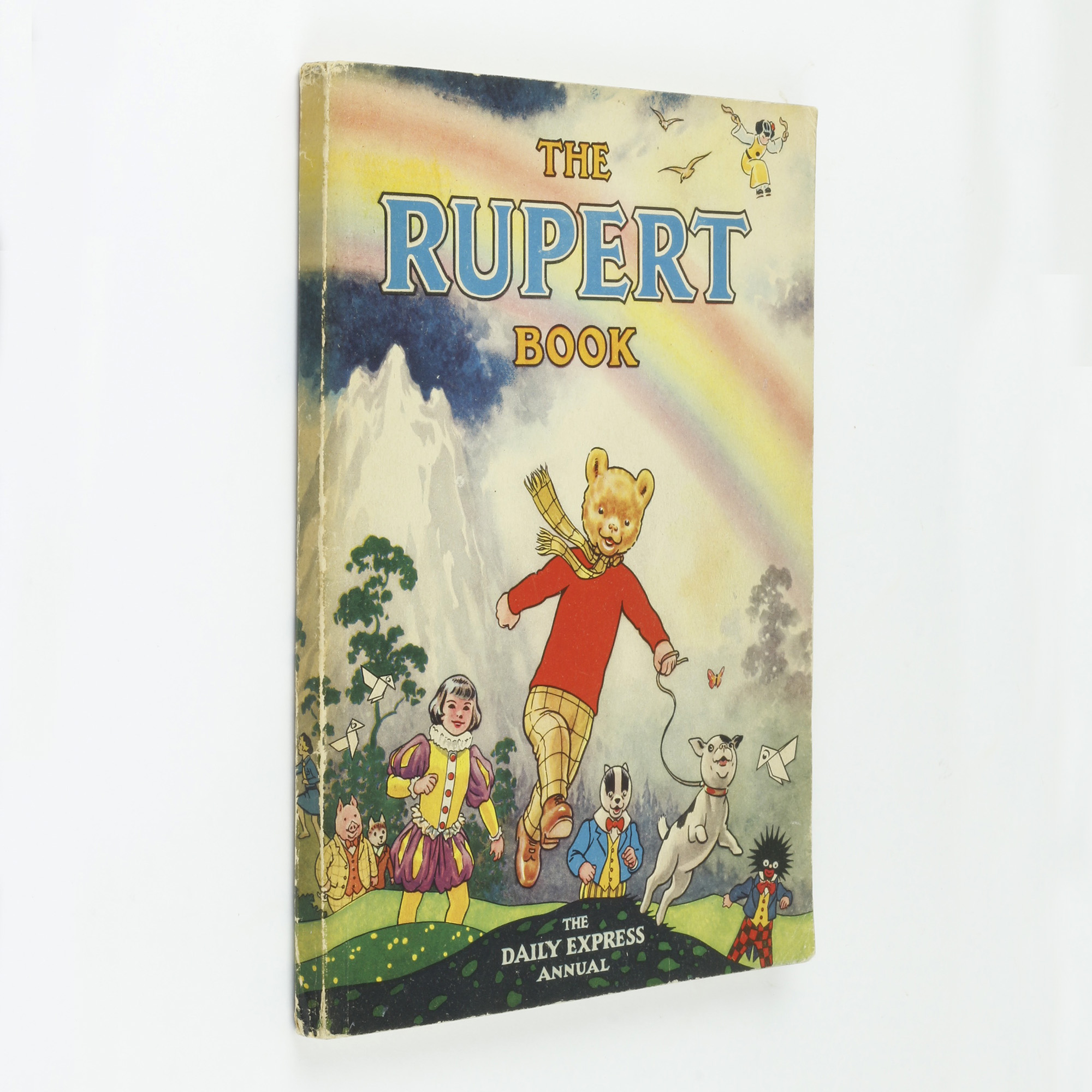 Daily Express Publications, 1948.
Pictorial card wrappers. Annotated "Christmas '48" in pencil on front endpaper by the author. Cartoon strip drawings printed in colour by Alfred Bestall. No name written on front page, price unclipped, nothing written or drawn on.
This copy comes for the collection of Freddie Chaplain, who was the editor and writer of some of the later Rupert stories. Chaplain's collection was dispersed at auction in 2007.
Stock ID: 37284
£225.00