Quiet Moments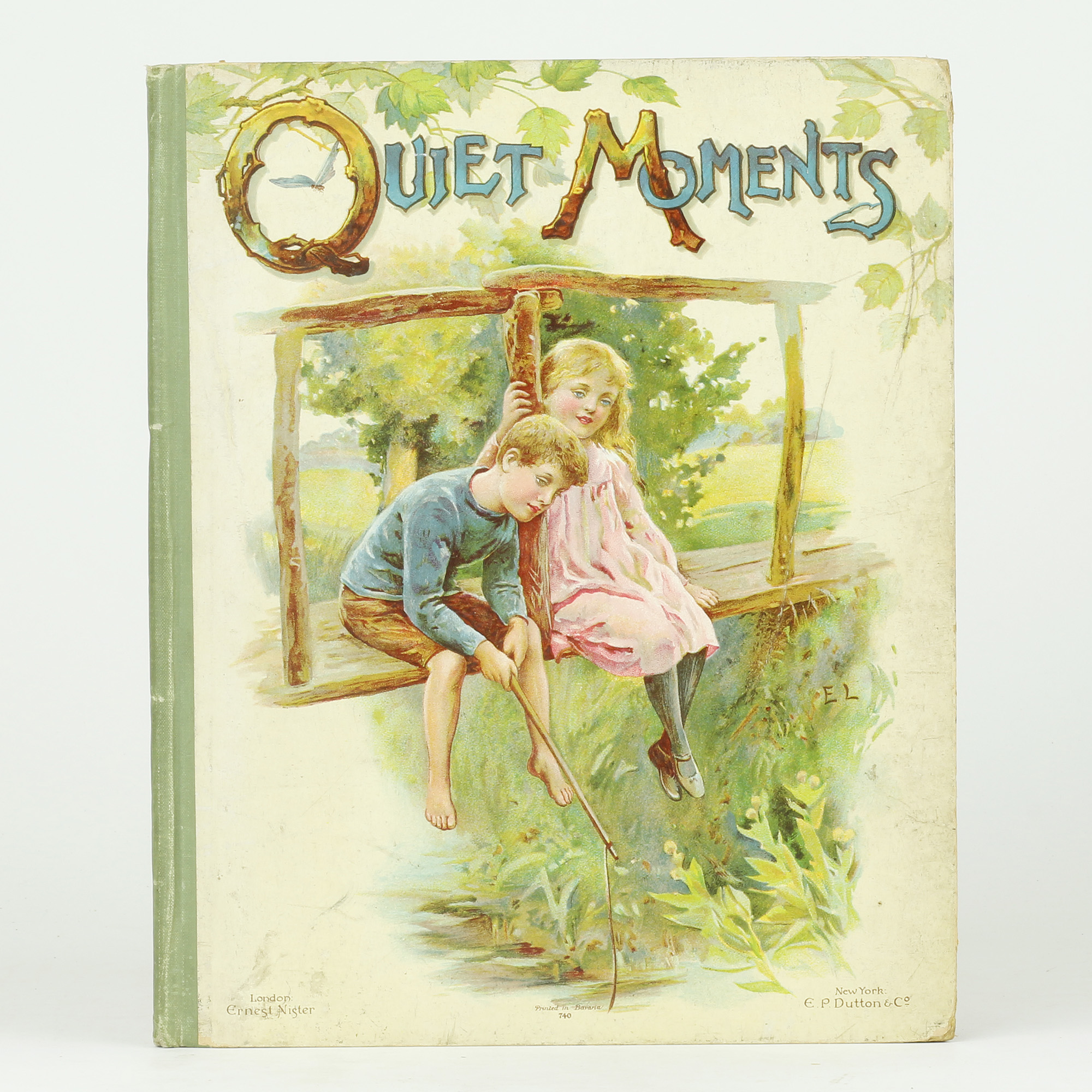 Ernest Nister, 1901.
Cloth backed pictorial boards with a lovely chromolithograph illustration of a little boy and girl fishing to the upper cover. Floral decorative endpapers. Tipped in chromolithograph frontis. Further illustrations throughout in line, plus full page illustrations highlighted in a single colour. A very good copy, a little dusty and with a scratch to the upper cover. Previous gift inscription (dated 1901) to the half titles.
A charming example of one of Nister's books for children.
Stock ID: 33339
£40.00