From Sea to Sea
Travel Letters from Kipling's journey from Calcutta to London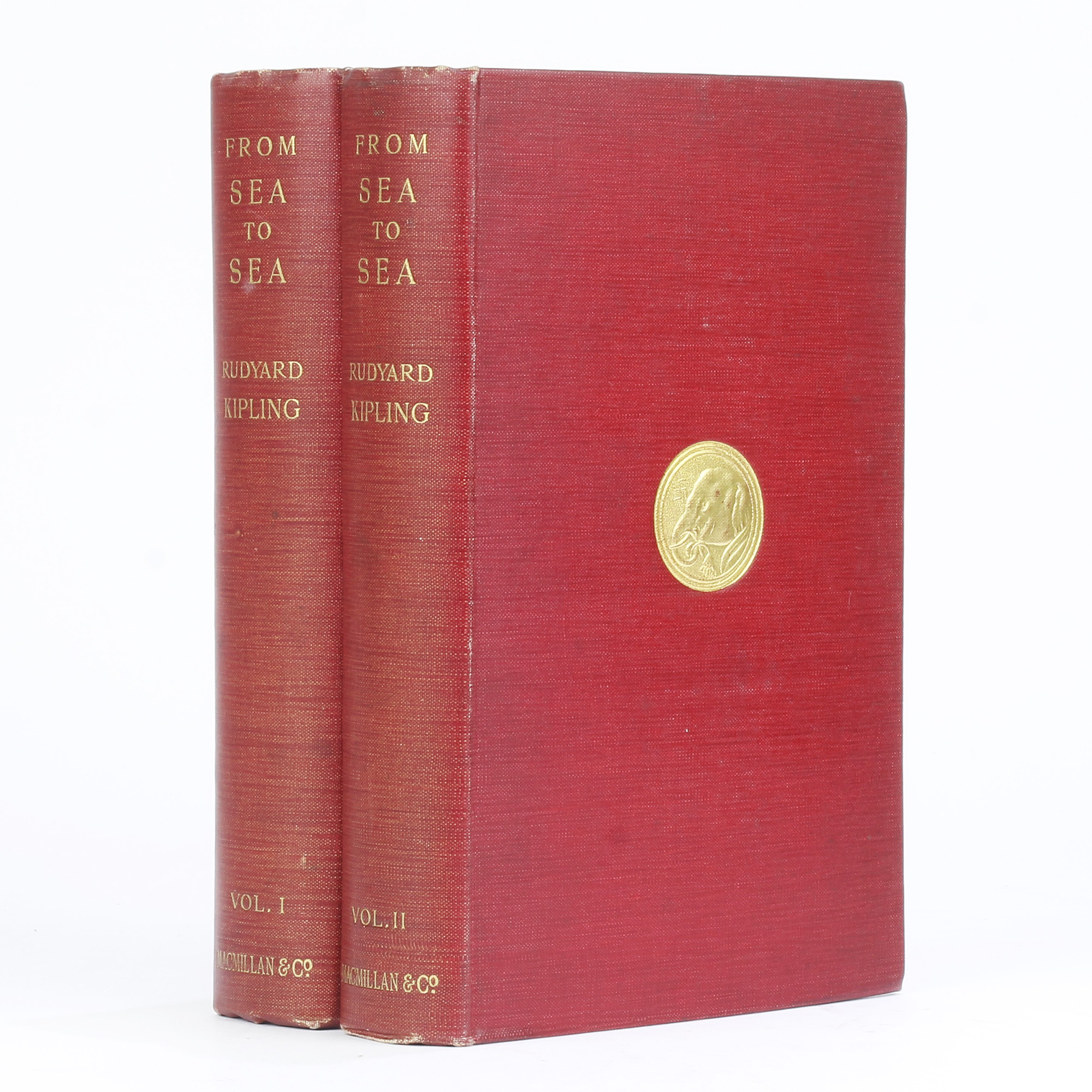 Macmillan, 1900.
First UK edition. Two volumes. Bright red publisher's cloth with gilt titles and elephant head vignettes. Top edge gilt. Both volumes in near fine condition.
From Sea to Sea consists of letters or travel reports written by Kipling for his newspaper between 1887 and 1889. Covering journeys within India and his voyage back to England, 'from sea to sea', between March and September 1889.
The elephant head logo often used to embellish Kipling's books is Ganesha, the elephant headed Hindu Deity. The elephant is a symbol of wisdom and foresight and is used throughout India and Nepal.
Stock ID: 35009
£75.00