INSCRIBED FOR HIS PUBLISHER G. H. GRUBB
Palmerston
1784-1865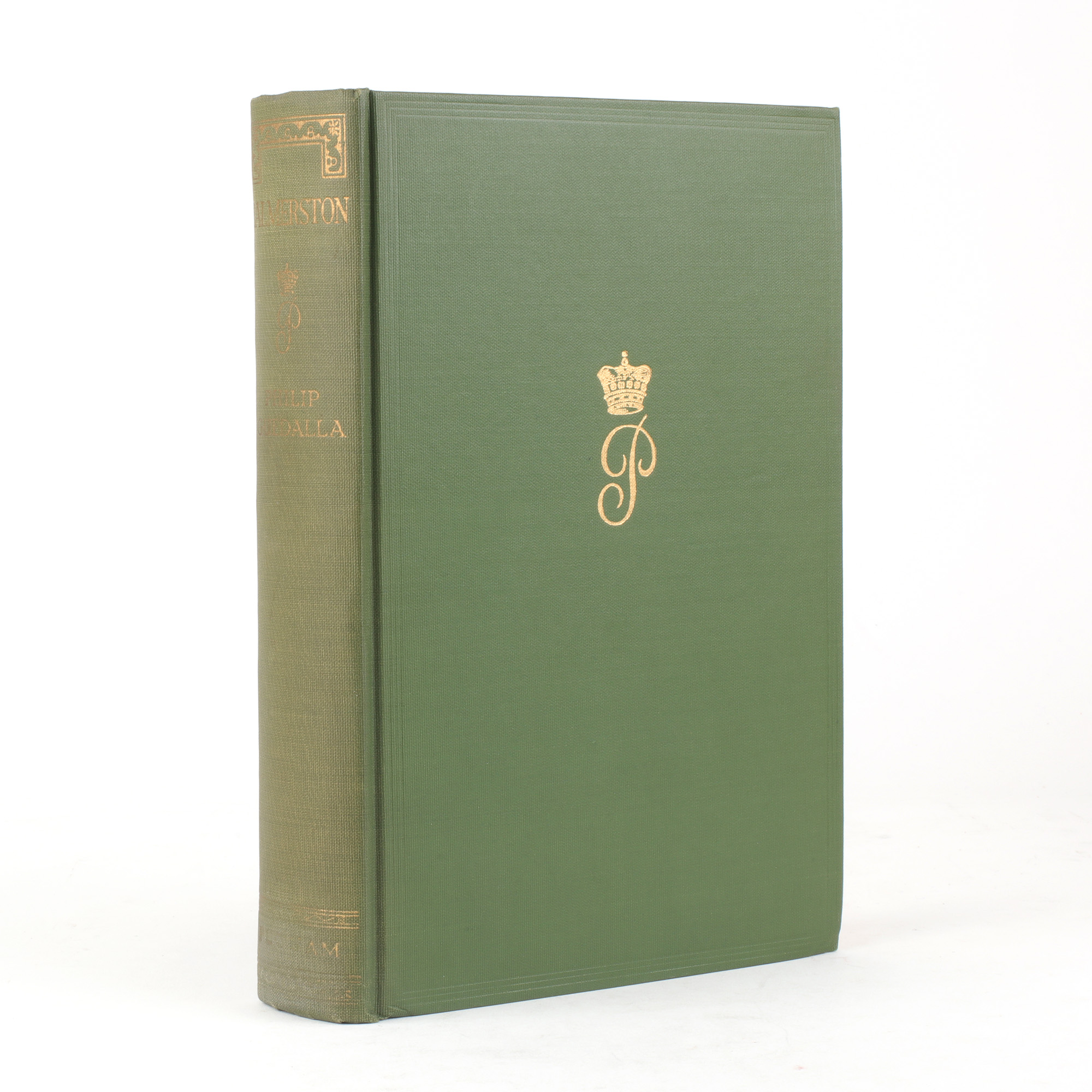 G. P. Putnam's Sons, 1927.
First American edition. 8vo. Green cloth with gilt design on the cover, and gilt lettering and designs to the spine. Top edge gilt. Some pages unopened. Presentation copy, inscribed by Guedalla for his publisher G. H. Grubb on the front endpaper, "For George H. Grubb from Philip Guedalla, Lord Palmerston, Cardinal Hayes and other eminent contemporaries - 1927 - or 1842: I forget which". Pictorial endpapers. One black and white frontispiece, and fourteen further black and white illustrations, all under captioned tissue guards. One printed facsimile letter from Palmerston from the Bowood Papers. A very good copy indeed, with a faded spine.
G. H. Grubb was the eminent executive director of G. P. Putnam's in London, Guedalla's publisher.
Stock ID: 42499
£95.00