A Signed Original Illustration: My Cousin Rachel
Pen, ink and wash "As she spoke I had a clear picture of the Villa Sagalletti"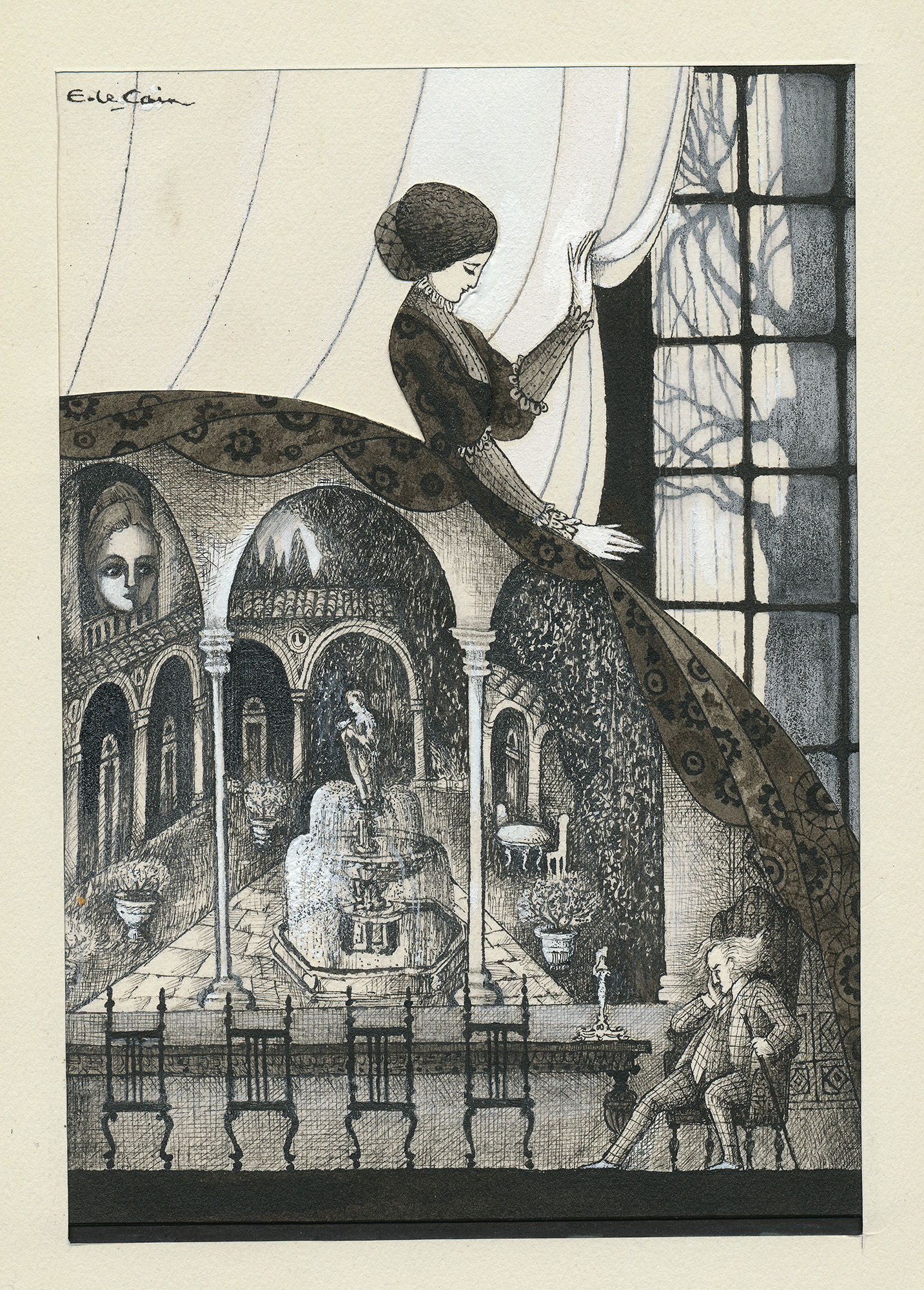 1970.
An original pen, ink and wash drawing, signed by Le Cain in the upper left hand corner. Layered effect with parts of the drawing laid over other parts. Image size 20 cm x 13cm. Mounted onto green art board. A haunting image, which complements Du Maurier's spine tingling tale well.
Literature: Page 178 of Daphne Du Maurier's My Cousin Rachel.
Stock ID: 37697
£1,200.00