Original Pen and Ink Drawing for Ingoldsby Legends
His first thought was to throw it into the pig-stye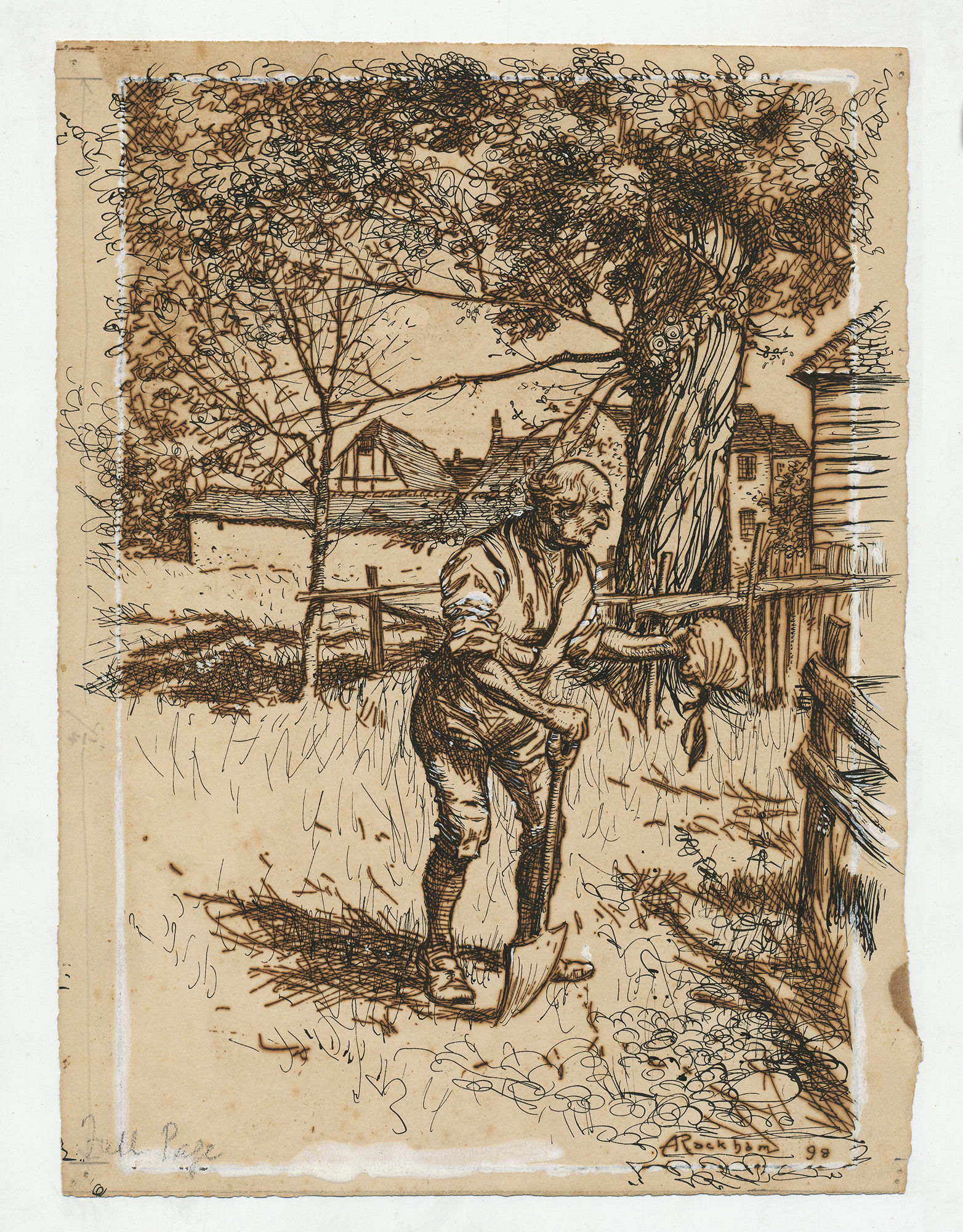 1898.
Pen and ink drawing used as a full page illustration in The Ingoldsby Legends. Signed and dated by Rackham to the lower right hand corner. An image to illustrate Jerry Jarvis's Wig. Image 18.5 x 25 cm. In good condition with some fading and bleed to the ink, though remaining clear and appealing.
PROVENANCE: From the Arthur Rackham family estate.
LITERATURE: The Ingoldsby Legends (Dent, 1907), plate at p.514.
Stock ID: 37487
£3,500.00