Oxford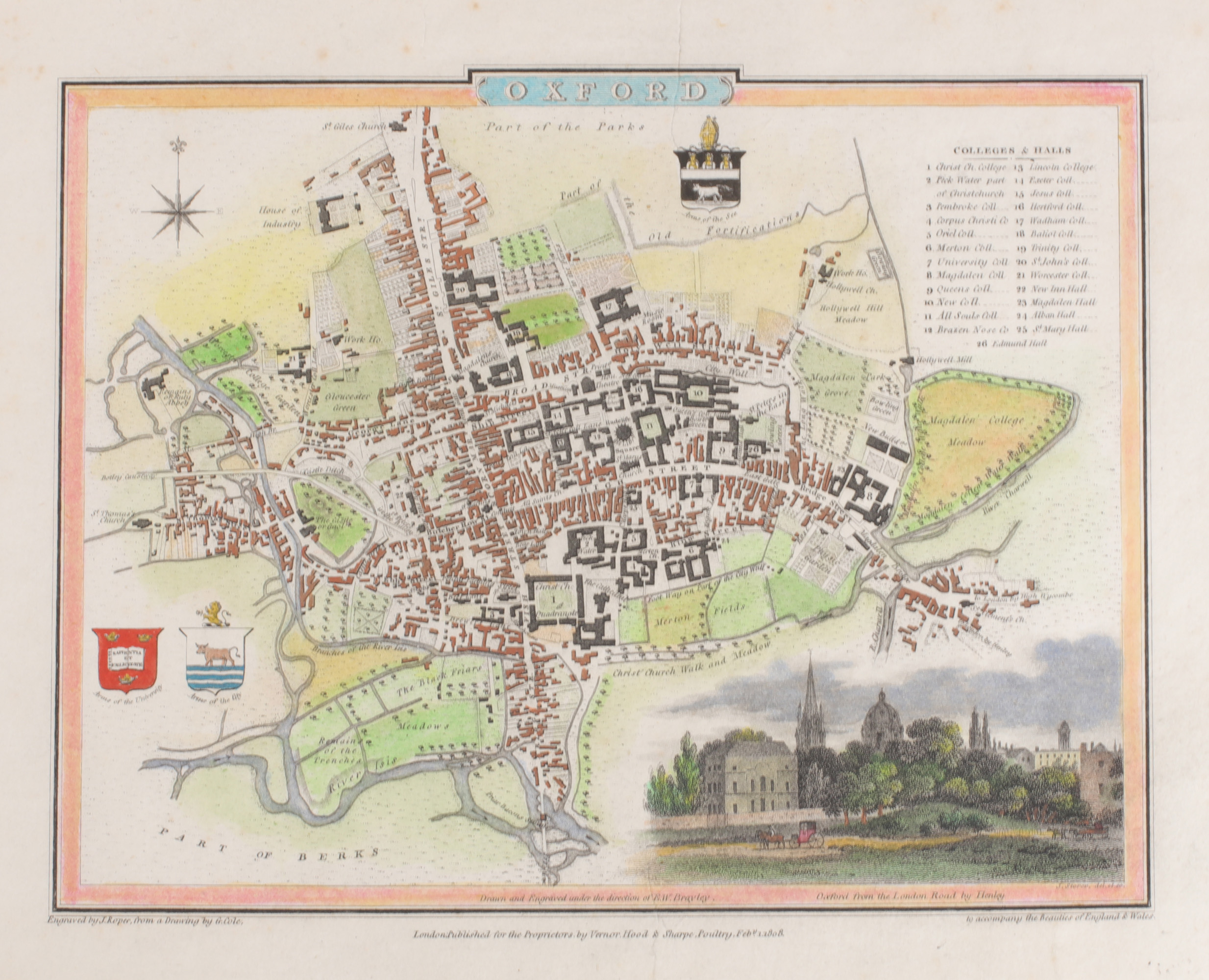 Vernor, Hood & Sharpe, 1808.
First edition. 175mm x 230mm. Copper engraved map with recent hand-colouring. Detailed map of Oxford city centre, with a key of colleges and halls to the upper right, the arms of the See to the upper centre, and the arms of the university and the city to the bottom left. A very good map, with minor foxing to the margins only, not affecting the map.
Engraved to accompany the Beauties of England & Wales, this vibrant and intricate map of Oxford includes a beautiful illustrated view of the city. A key indicates the location of each college and major park.
LITERATURE: BRAYLEY, Edward Wedlake Beauties of England & Wales (1808)
Stock ID: 42452
£150.00