Poetry Commonwealth
No. 2, Autumn 1948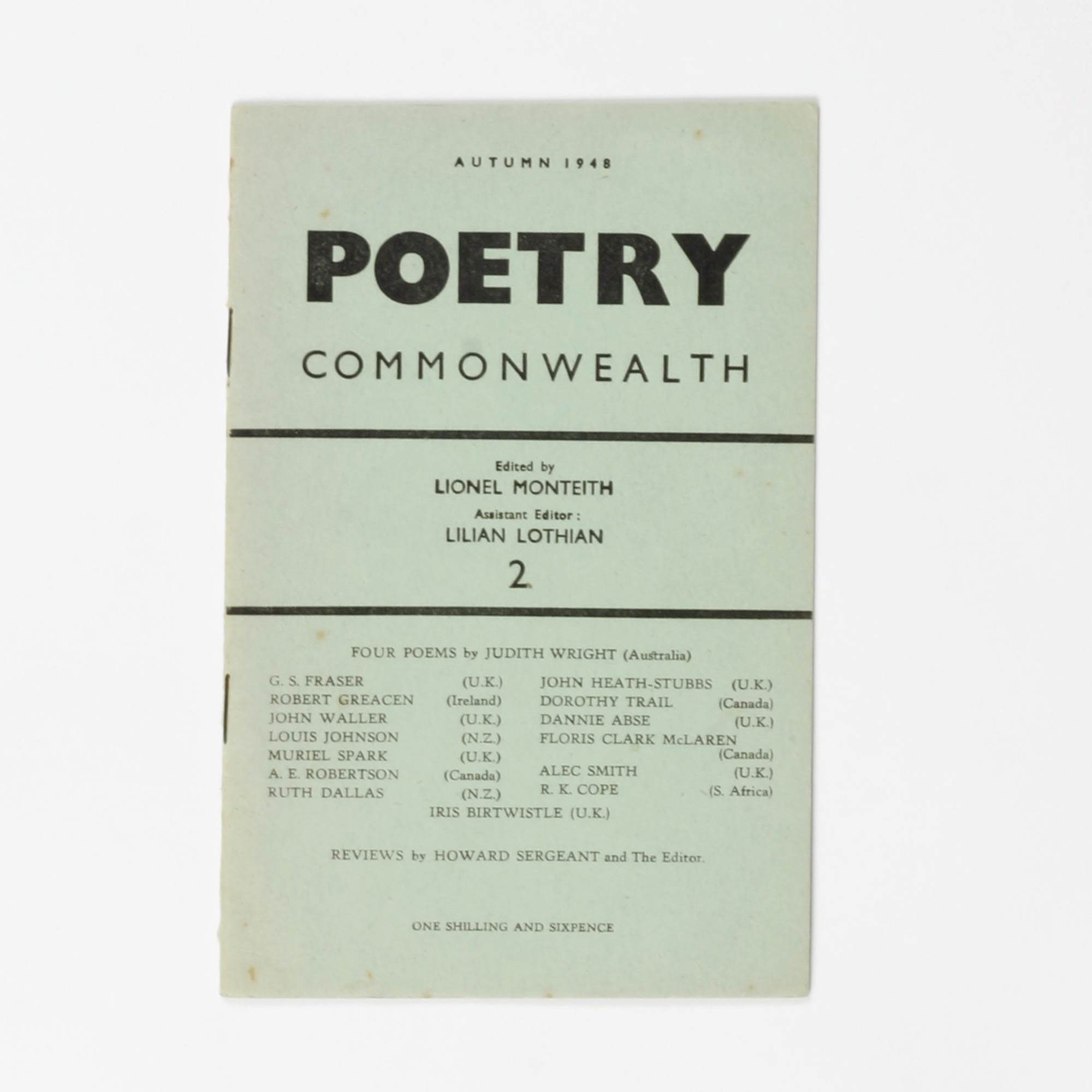 Lionel Monteith, 1948.
First edition. Original grey paper wrappers lettered in black. A very good example.
Poetry Commonwealth was a magazine first published in Summer 1948 (where appeared Spark's 'Song Of The Divided Lover'), conceived to publish the work of poets currently writing in Australia, New Zealand, Canada, South Africa and Britain. This issue publishes for the first time Spark's poem 'Tracing The Landscape'.
Stock ID: 36805
£25.00