The Mark on the Wall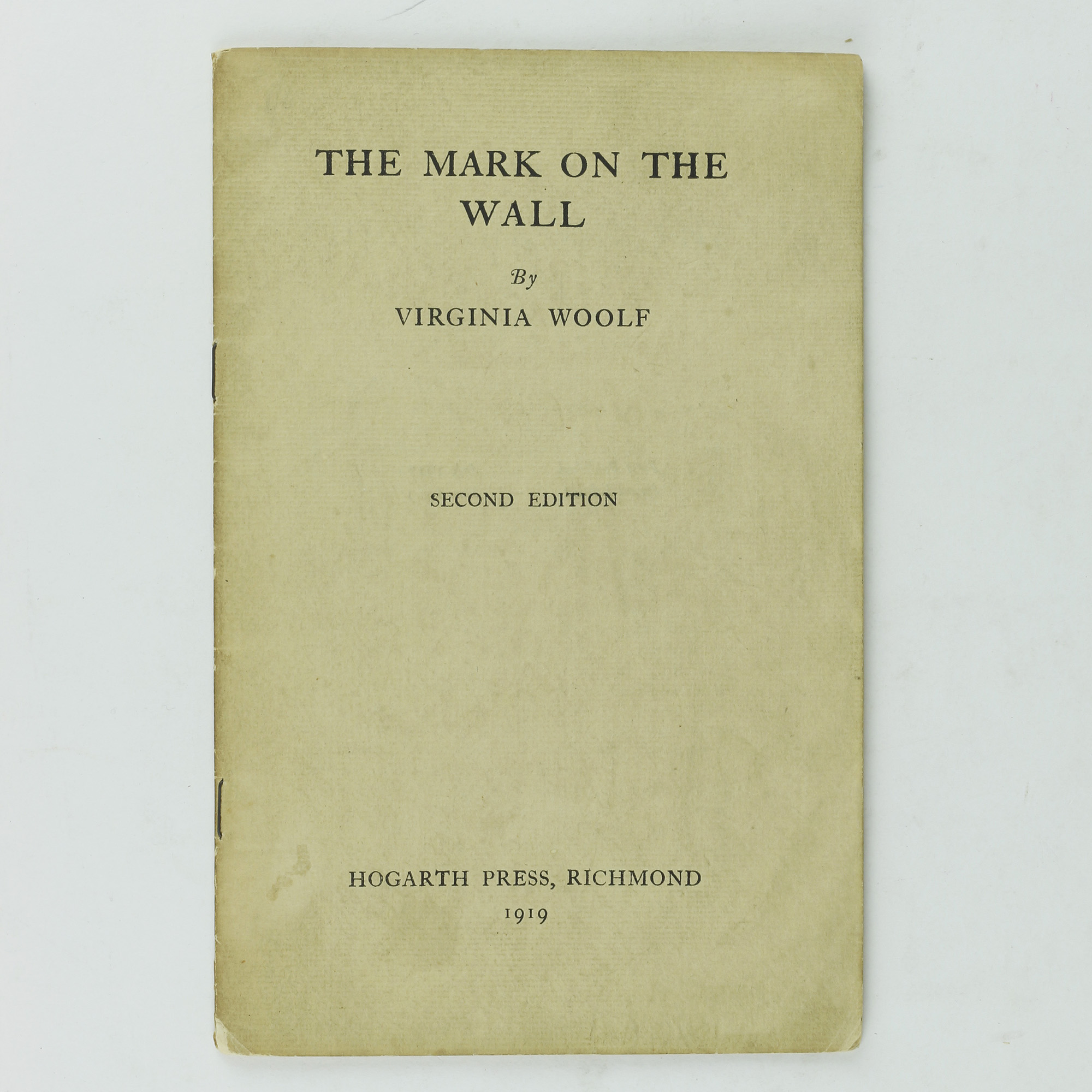 Hogarth Press, 1919.
First separate edition. A single saddle-stitched quire. Original printed laid paper wrappers. A near fine copy, just slightly dusty and with trivial wear to the base of the spine. A well preserved copy.
Marked as 'second edition' on the upper cover as the text originally appeared along with a story by Leonard Woolf in 'Two Stories', the Woolf's first publication as The Hogarth Press in 1917.
Kirkpatrick A2b; Woolmer 8
Stock ID: 33837
£850.00