The Canary Islands
Described by Florence Du Cane, Painted by Ella Du Cane.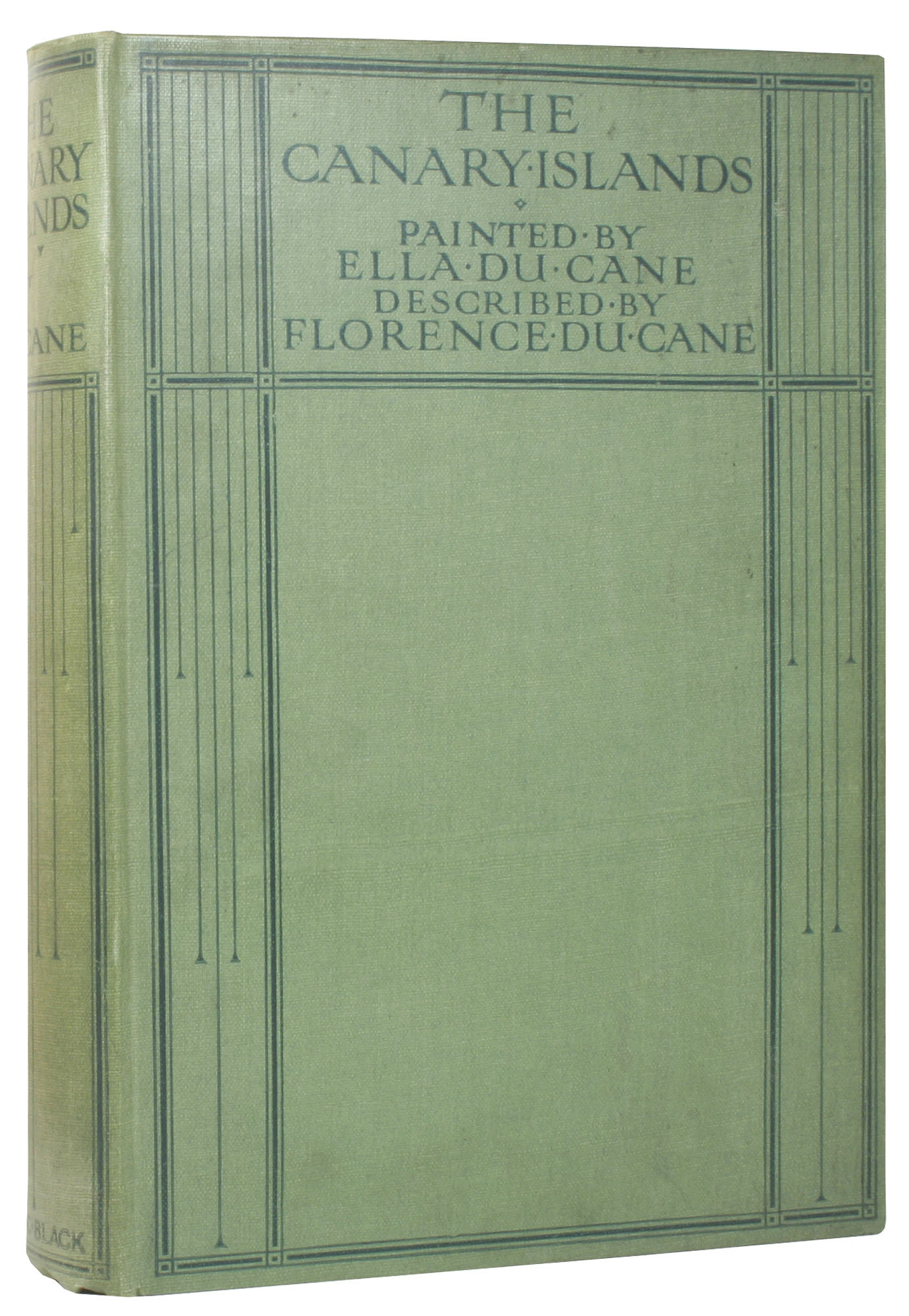 A & C Black, 1911.
First edition sheets in later issue binding. 8vo. Green cloth with dark green lettering and decoration. Twenty colour plates and a sketch map. A very good copy, spine darkened.
One of 3,000 copies, originally published at 7s 6d. The book is largely devoted to descriptions and paintings of Tenerife, although it also covers, Grand Canaria, La Palma and Gomera, with one chapter on the remaining islands.
Inman 133.
Stock ID: 27898
£30.00