A Flat Iron for a Farthing
Or, Some Passages in the Life of an Only Son.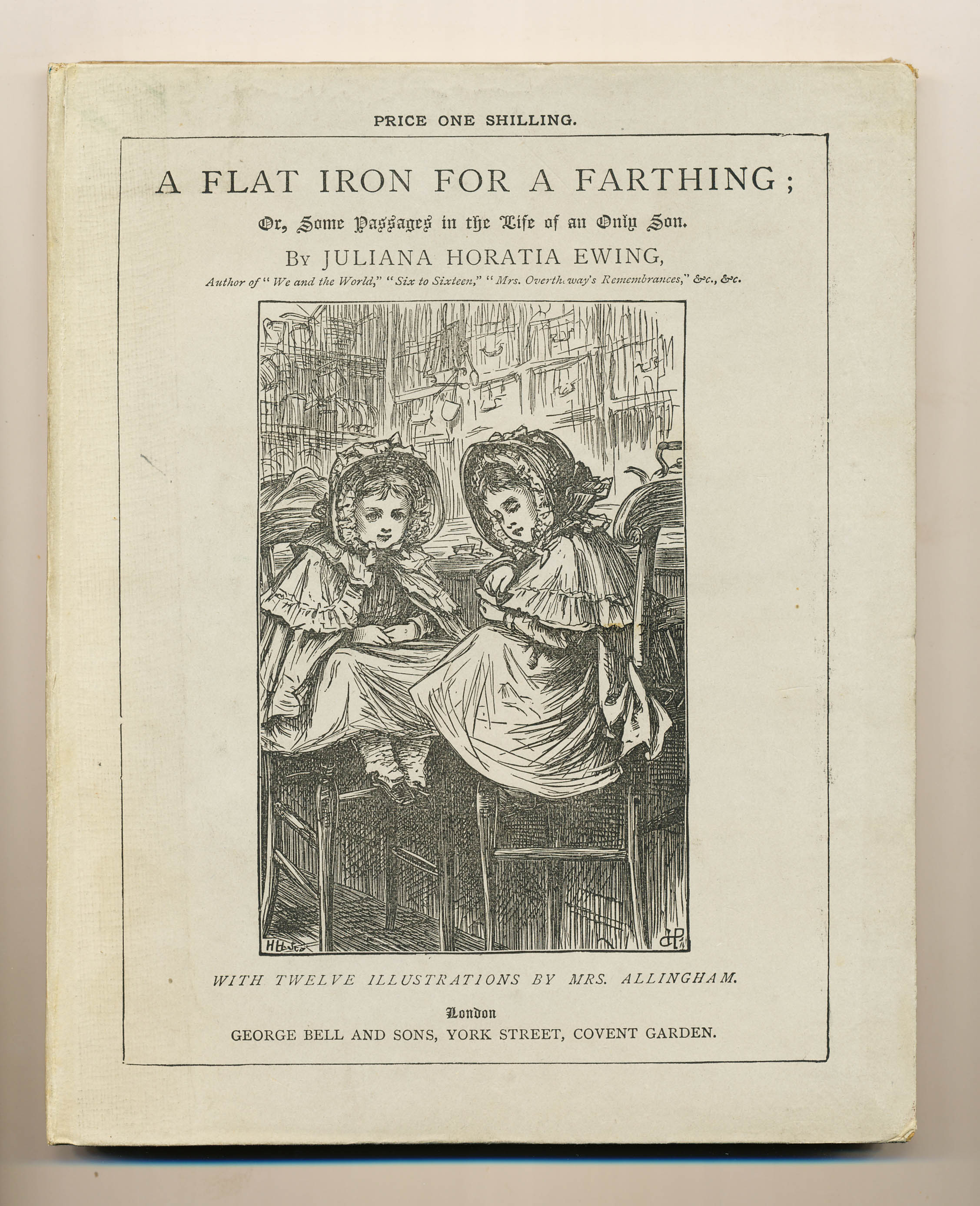 George Bell and Sons, 1893.
New edition. 8vo. Pale grey wrappers with pictorial upper cover and contemporary advertisements to the lower cover. Frontispiece and eleven illustrations on black and white by Helen Allingham. A fine copy of a charming book.
One of titles from The Shilling Series.
Stock ID: 25770
£10.00