Original Drawing for Fairy Tales by Hans Christian Andersen
.. each was called Claus; but one had four horses and the other only a single horse.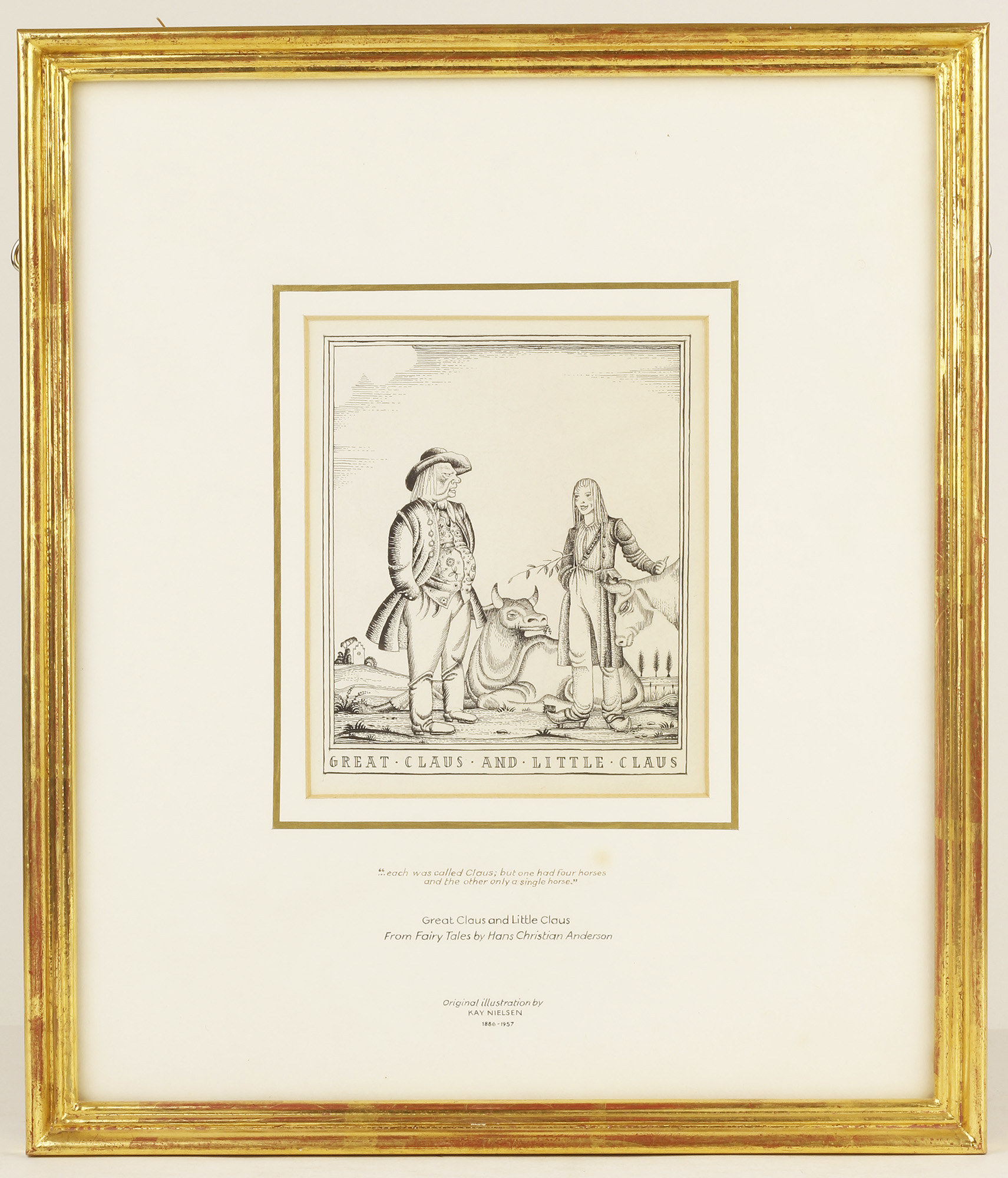 1924.
Original pen and ink drawing to illustrate Great Claus and Little Claus, 12.5 x 15 cm. Mounted and framed. A fine bright and clean image.
Saw
Stock ID: 32192
£3,500.00