An Original Ink and Watercolour Illustration for the Snow Queen
LOOK, LOOK! WHAT IS THAT?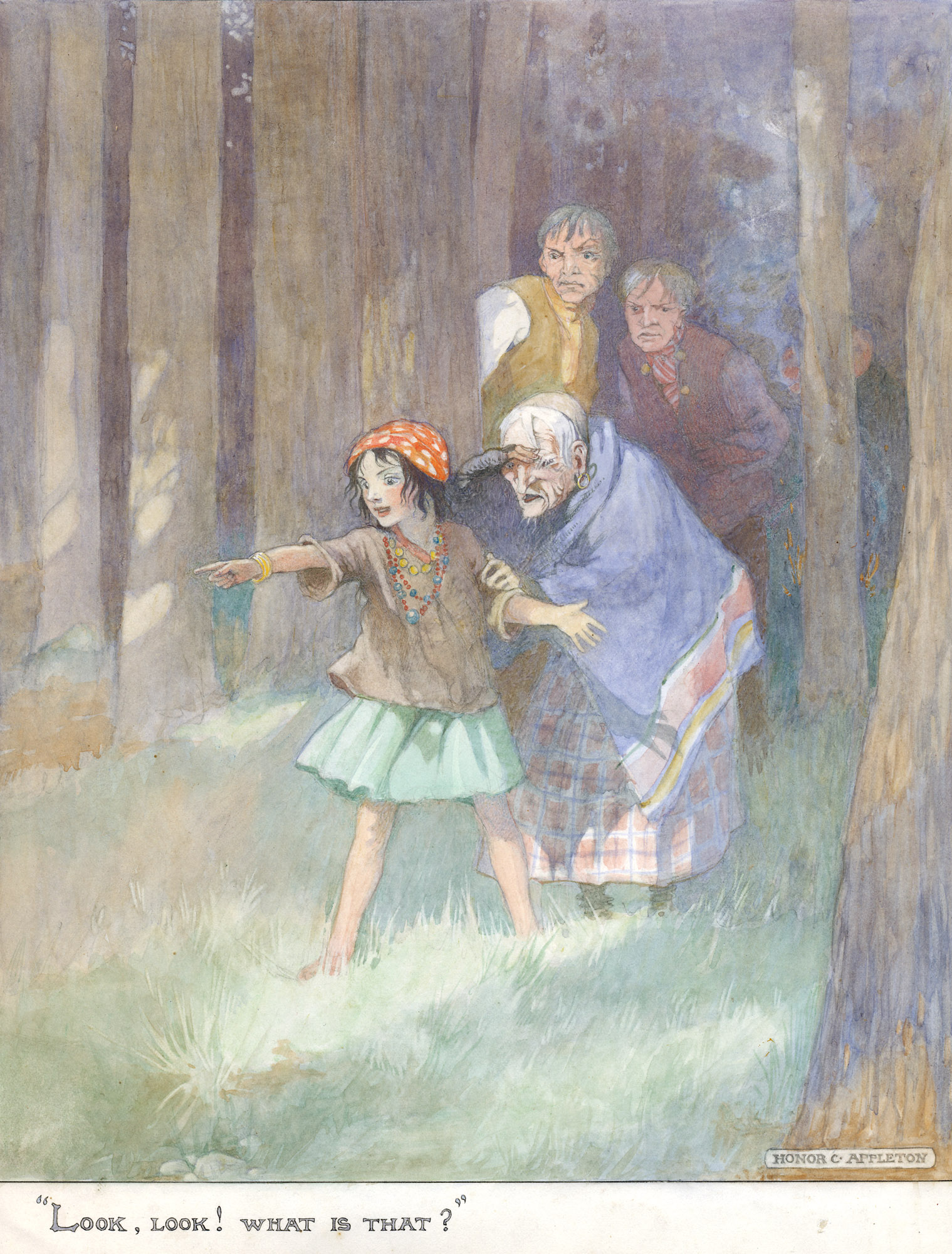 1918.
Original ink and watercolour on paper for The Snow Queen. Signed in the lower right corner. 25.5cm x 21cm. Bright and clean, mounted and framed.
Illustration used in the Hans Christian Andersen's The Snow Queen, 1918.
Stock ID: 25155
£1,500.00