Now, Boys, - We'll Think Imperially!
Original Pencil and Watercolour Caricature Of Rudyard Kipling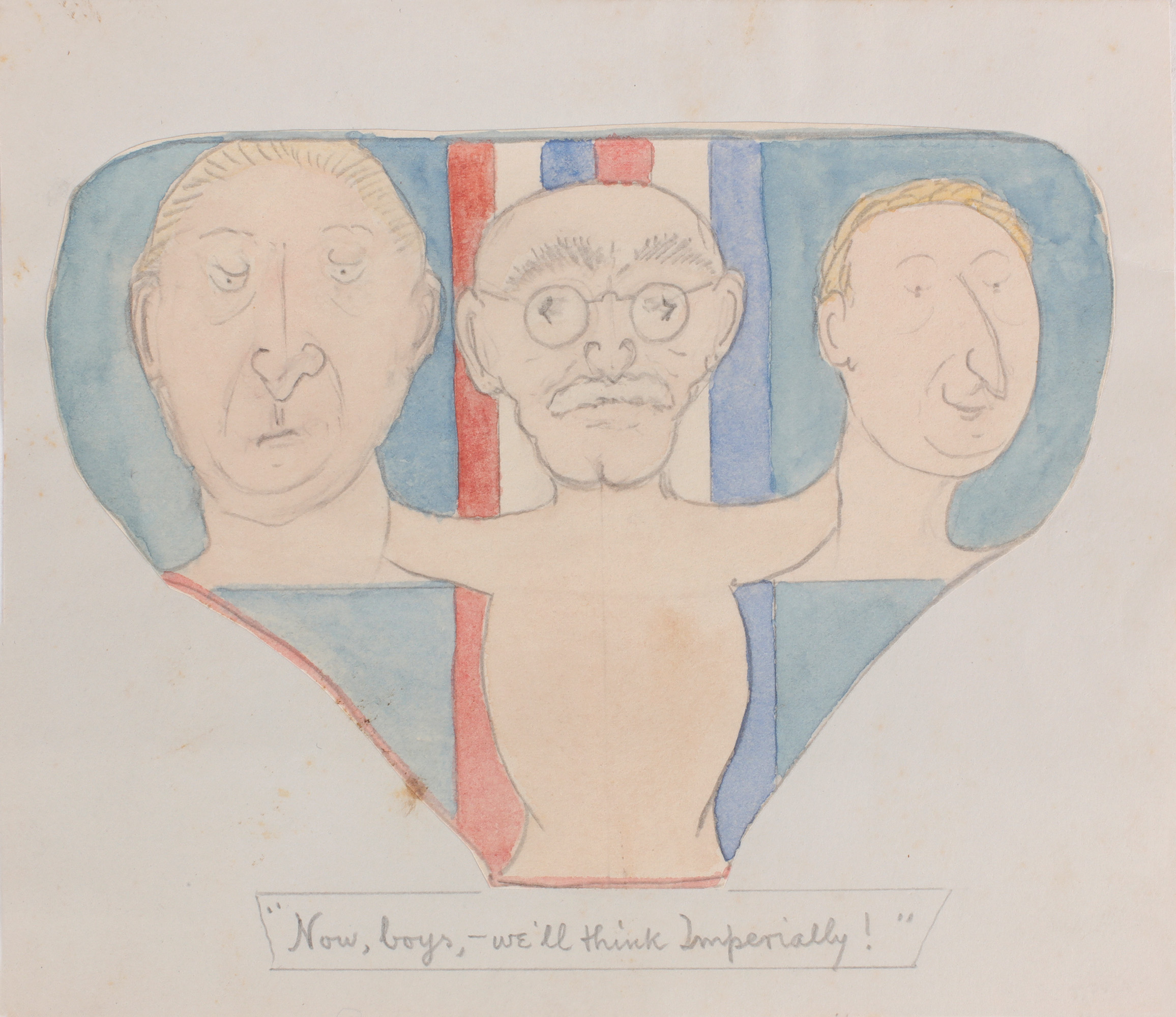 1935.
9.5 x 13.5cm. Original pencil and watercolour caricature of Rudyard Kipling playing puppetmaster to the British Prime Minister Stanley Baldwin and the Foreign Secretary Samuel Hoare. Captioned by Sassoon in pencil "Now, boys, - we'll think imperially!". In very good condition.
A fine caricature by Siegfried Sassoon of his fellow poet Rudyard Kipling.
Sassoon had long disliked what he saw as an imperialistic bent in Kipling's poetry, going as far to arguing with Rupert Brooke about it in the summer of 1914, when he dismissed it as "terribly tub-thumping stuff".
By the 1930s he was critical of Kipling's calls for Britain to produce more armaments, and in his poem Silver Jubilee Celebrations he satirised a speech to the Royal Society of St George where Kipling warned that Britain must "arm or perish". He returns to the same theme in the present caricature with his caption, "Now, Boys, - We'll Think Imperially".
PROVENANCE: From the estate of Siegfried Sassoon (1886-1967).
Stock ID: 42465
£1,250.00