City and University of Oxford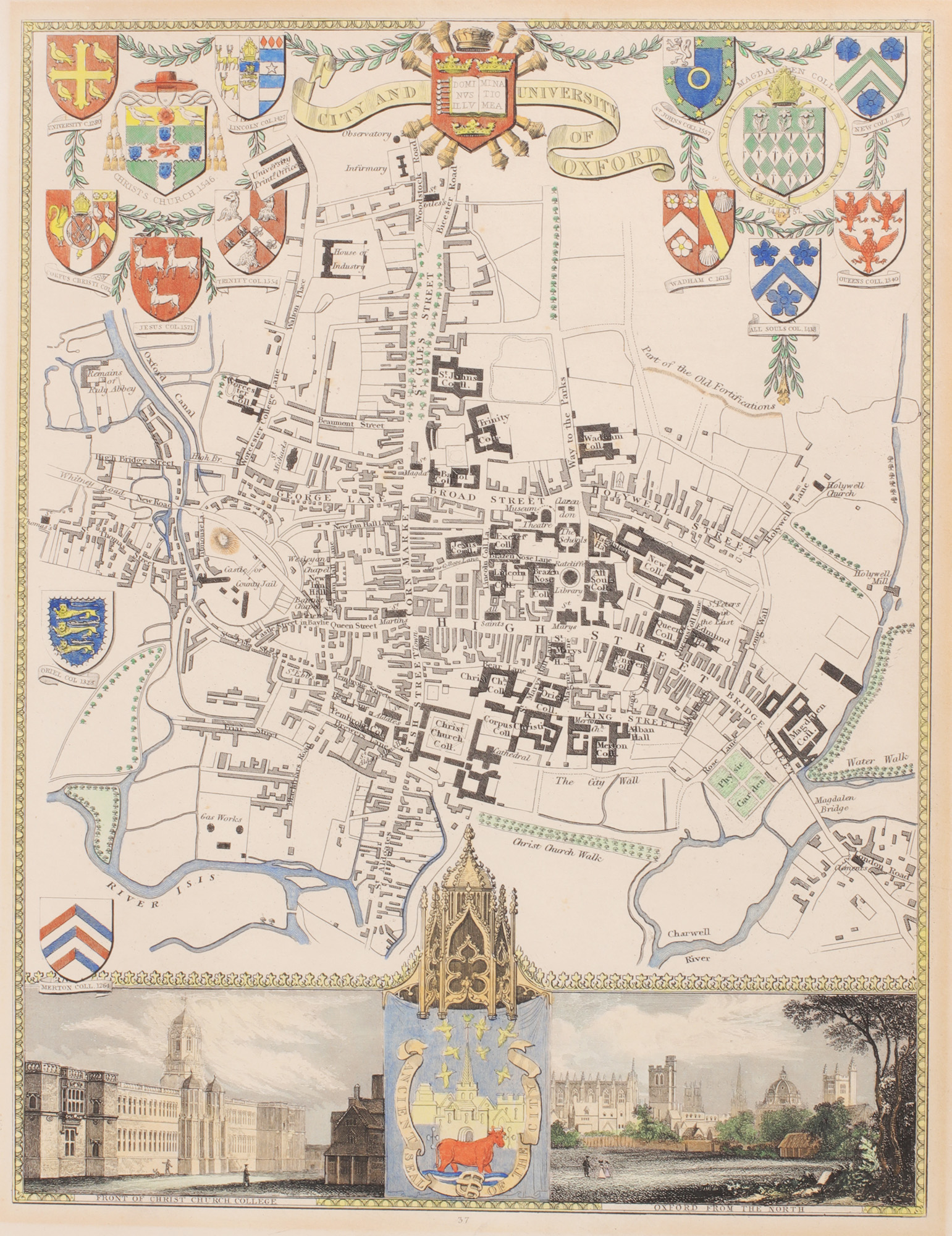 G. Virtue, 1837.
First edition. 244mm x 188mm. Steel engraved map with hand-colouring. Detailed map of Oxford at the centre, with crests of University of Oxford colleges to the top left and right and bottom left, the insignia of the university at the top, and the ancient seal of the city at the bottom. Two views of Oxford decorate the bottom border. A very good map, with a couple small closed tears to the edges, not affecting the printed area.
The Moule Map of Oxford, decorated with the crests of the University of Oxford's colleges, as well as picturesque views of the city.
LITERATURE: BARCLAY, J. Barclay's Universal English Dictionary (1837)
Stock ID: 42451
£250.00