The Blue Treacle
The Story of an Escape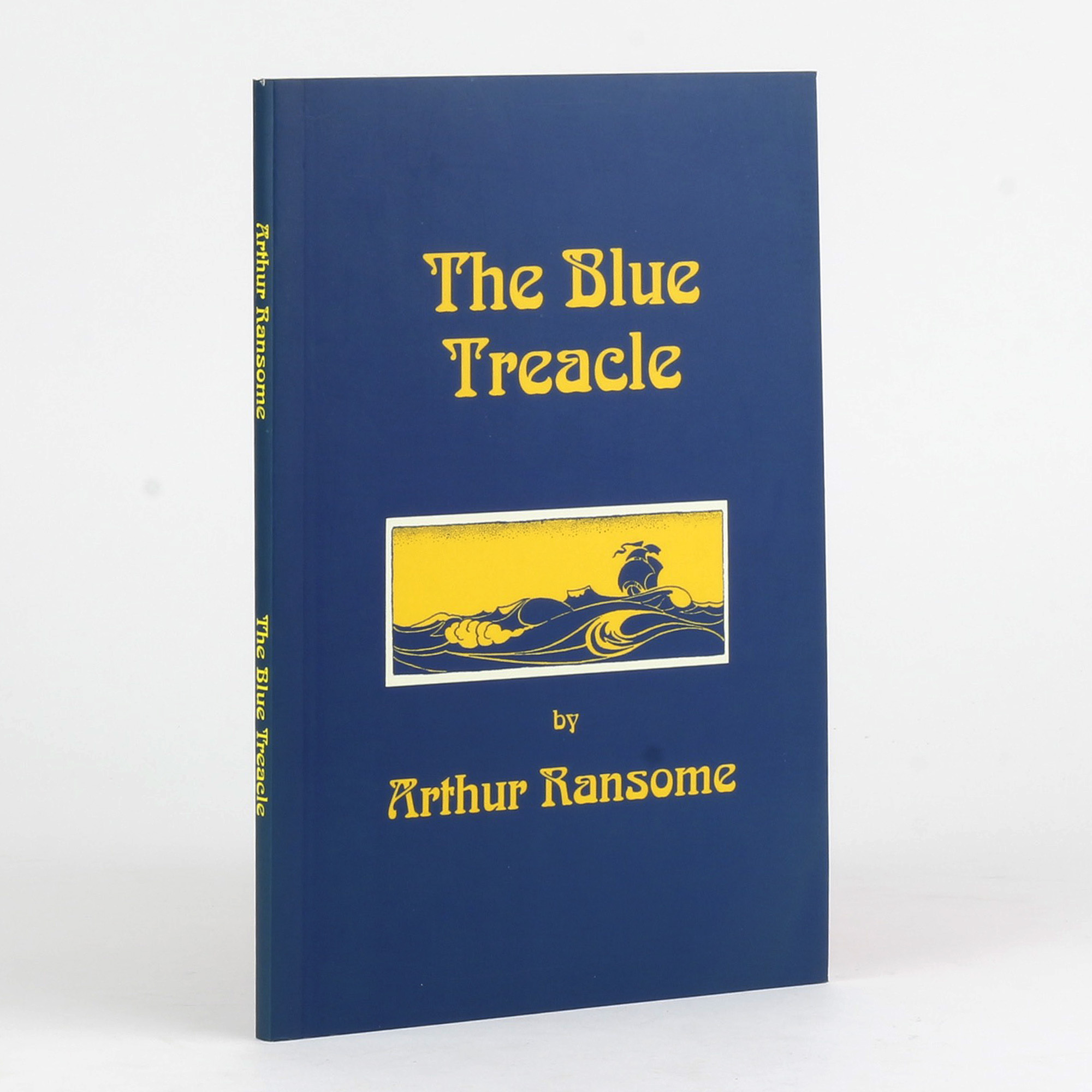 Amazon Publications, 1993.
First edition. Out of sequence copy from a limitation of 375 paperback copies printed for subscribers. Original blue paper wrappers lettered in yellow with a Mackenzie vignette to the upper board. Black and white photographic portrait frontis of Ransome and his daughter Tabitha. Vingette to upper cover and black and white headpieces and tailpieces by Thomas Mackenzie, first published in Ransome's Aladdin and His Wonderful Lamp (1920). A near fine copy, with a sight from to the bottom corner of the upper cover.
Ransome wrote the story for his daughter Tabitha in 1914, making her the story's heroine. In 1926 Molly Hamilton, a friend of Ransome, endeavoured to persuade Cape to publish it, to no avail. It was finally issued in 1993 when Amazon Publications, an organisation devoted to printing works by and about Ransome, chose it to be their first major publication. It was until this point the longest unpublished finished story by Ransome.
Explaining the limitation to subscribers, Christina Hardyment writes "the plan is to only print as many copies as people subscribed for, plus about fifty... it also means that many would-be buyers will be disappointed, and that this copy of yours in tantamount to gold dust."
PROVENANCE: From the collection of John Cowen, Ransome collector and scholar.
Stock ID: 36738
£95.00