Autograph Letter, Signed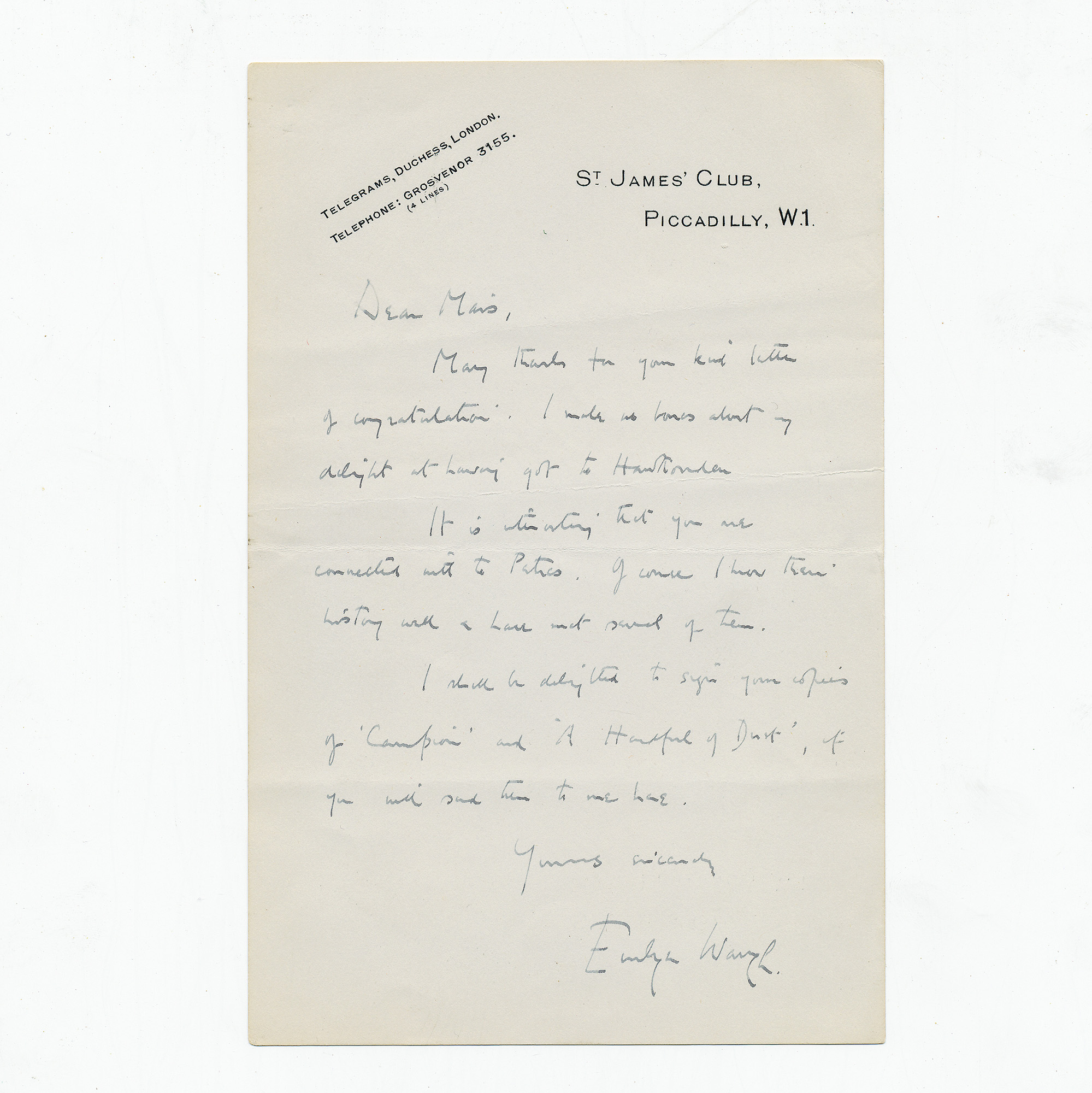 St James' Club, 1936.
One page of club notepaper, to S.P.B. Mais, author and journalist, thanking Mais for his congratulations on receiving the Hawthornden Prize of Edmund Campion, "I made no bones about my delight...", commenting on Mais connection to the Petres, "Of course I know their history well + have met several of them", and agreeing to sign Mais's copies of Campion and Handful of Dust.
S.P.B. Mais had been Alec Waugh's influential English master at Sherborne. It is believed that Mais encouraged Alec to publish his controversial novel The Loom of Youth, in which the character of Ferrers is based on Mais. Two years later Mais's own novel, Interlude, also published by Chapman & Hall, so closely detailed life at Sherborne, that Mais was forced to resign as a master.
Stock ID: 35650
£850.00