Autograph Postcard to Dr. Marie Stopes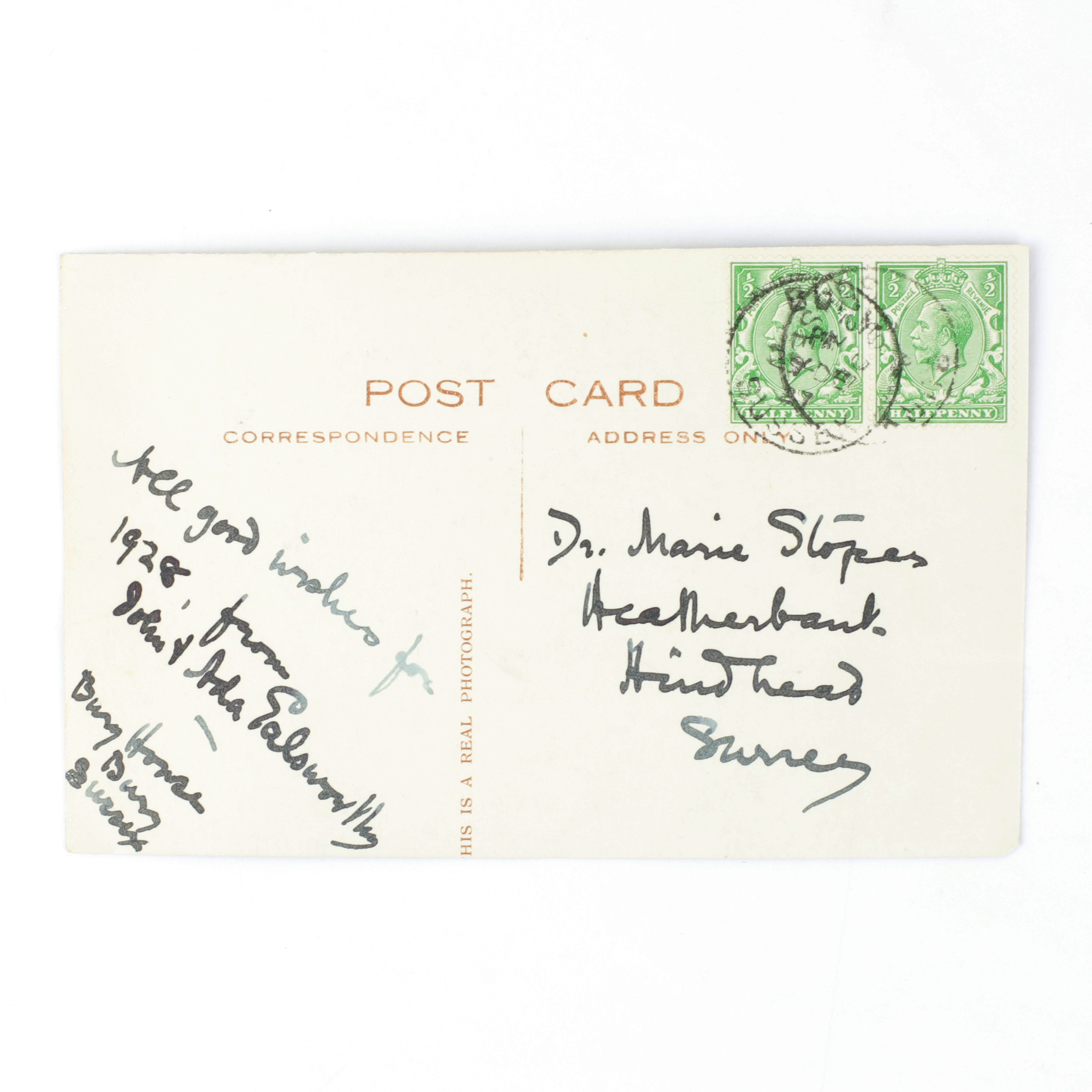 1927.
Photographic postcard depicting Galsworthy's Sussex home, Bury House. The postcard is inscribed, "All good wishes for 1925, from John & Ada Galsworthy, Bury Hose, Bury Sussex" and addressed to Dr Marie Stopes at her Hindhead address. Stamped and postmarked, the card is in very good condition, the ink is clear with a little fading to a couple of words.
A charming piece of ephemera connecting two prominent 20th century figures, author John Galsworthy and Dr Marie Stopes, founder of the birth control clinics.
Stock ID: 40933
£75.00