The Collected Essays of Sir Winston Churchill
Churchill and War; Churchill and Politics; Churchill and People; Churchill at Large. General editor Michael Wolff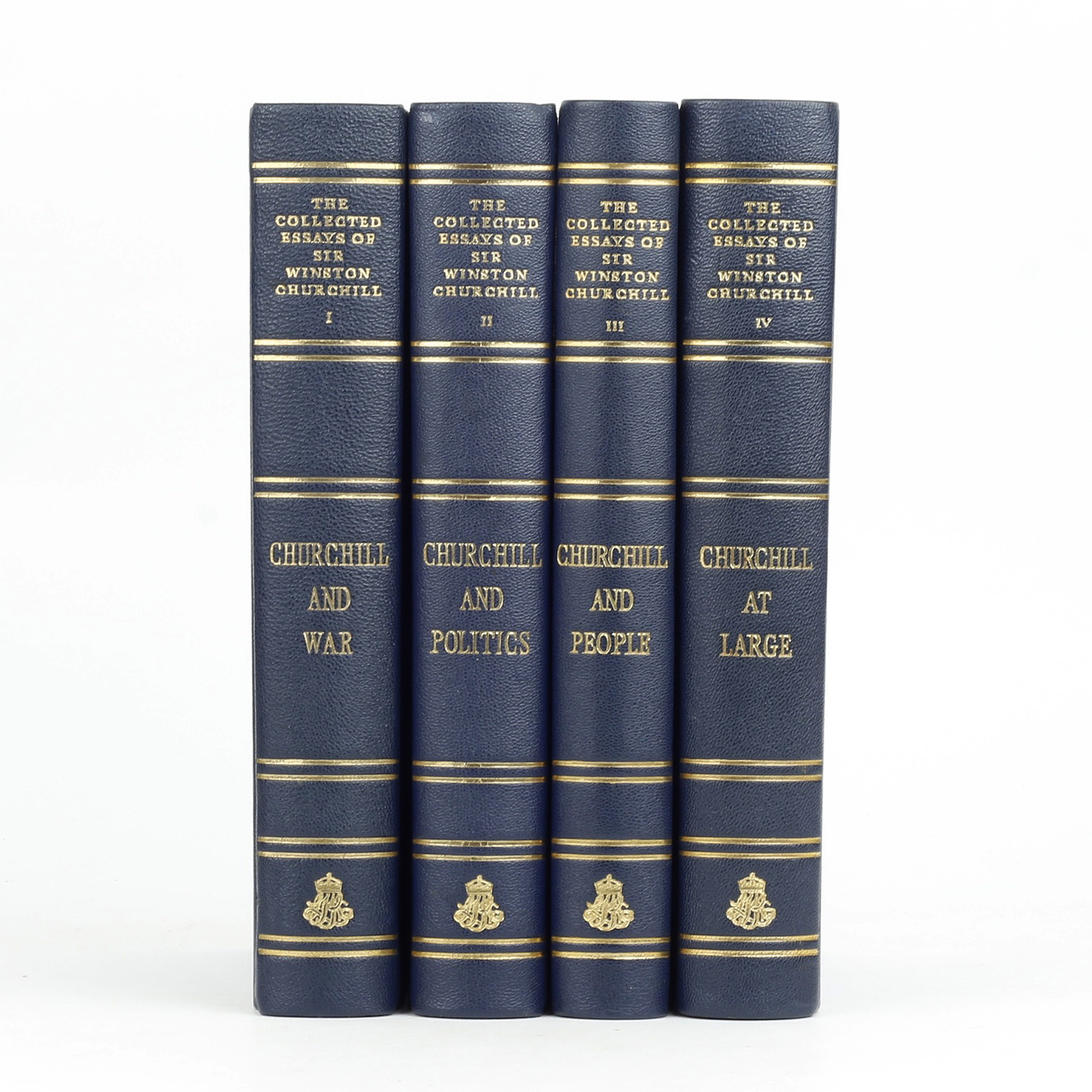 Library of Imperial History, 1976.
The Centenary Edition (first edition collected thus), limited to 3000 copies of which this set is number 258. Four volumes, bound in publisher's quarter navy morocco with gilt titles to the spine and gilt seal to the upper cover. Top edge gilt. Blue ribbon page markers and marbled endpapers. A near fine set.
A collection of Churchill's essays and journalism. The contents of the four volumes are based around chronologically ordered writings on War, Politics, People and "Churchill at Large". The vast majority of the articles date from the inter-war period.
Stock ID: 39180
£1,200.00