Hector Protector was dressed all in green; Hector Protector was sent to the Queen.
Original Ink and Watercolour: Hector Protector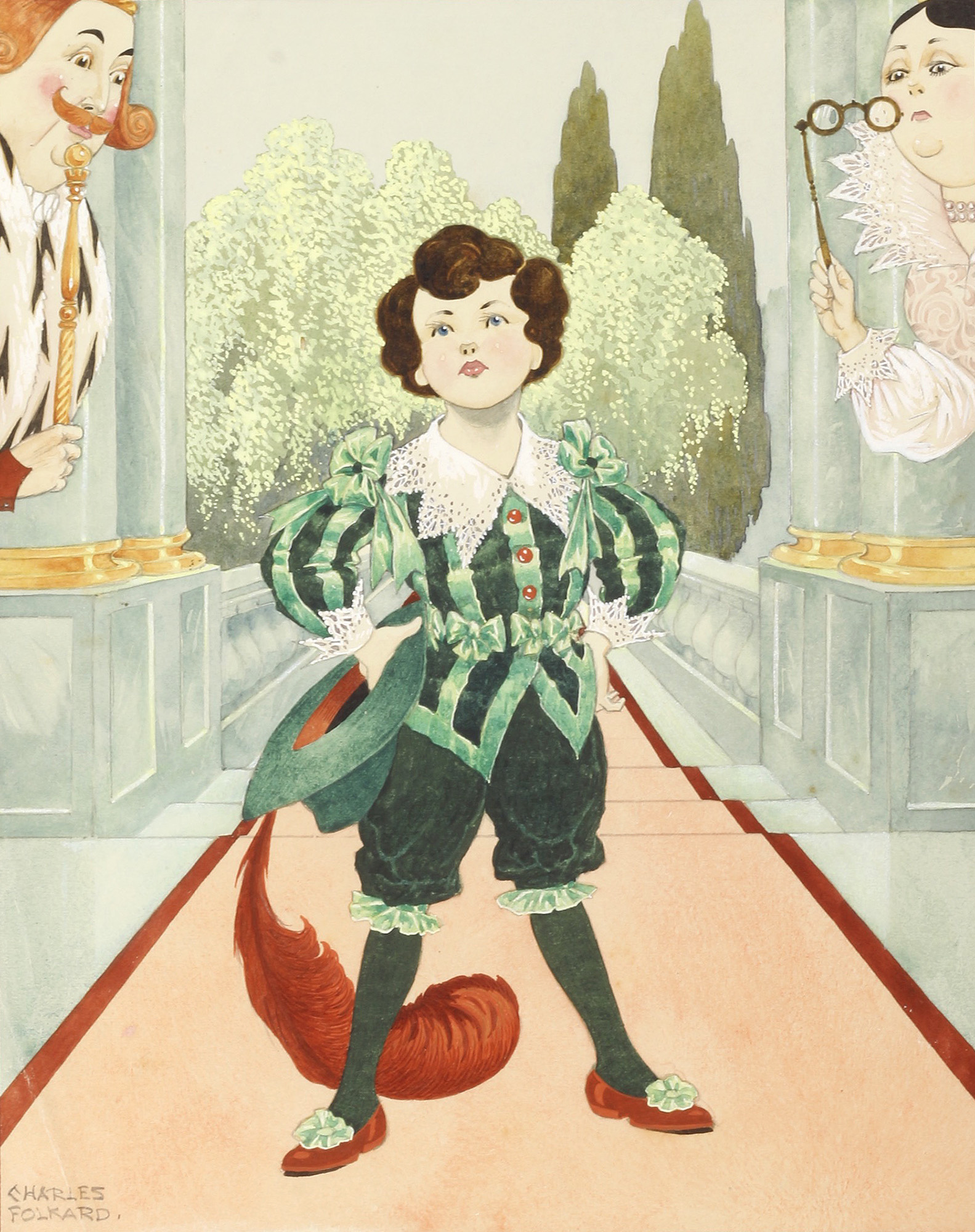 1928.
An original ink and watercolour illustration on paper for the nursery rhyme Hector Protector. 19cm x 24.5cm. Signed in full to the lower left hand corner.
From Mother Goose's Nursery Rhymes
In very good condition, light crease to one corner.
Stock ID: 37786
£850.00