Vintage Rowing Print
D. Mackinnon, President O.U.B.C.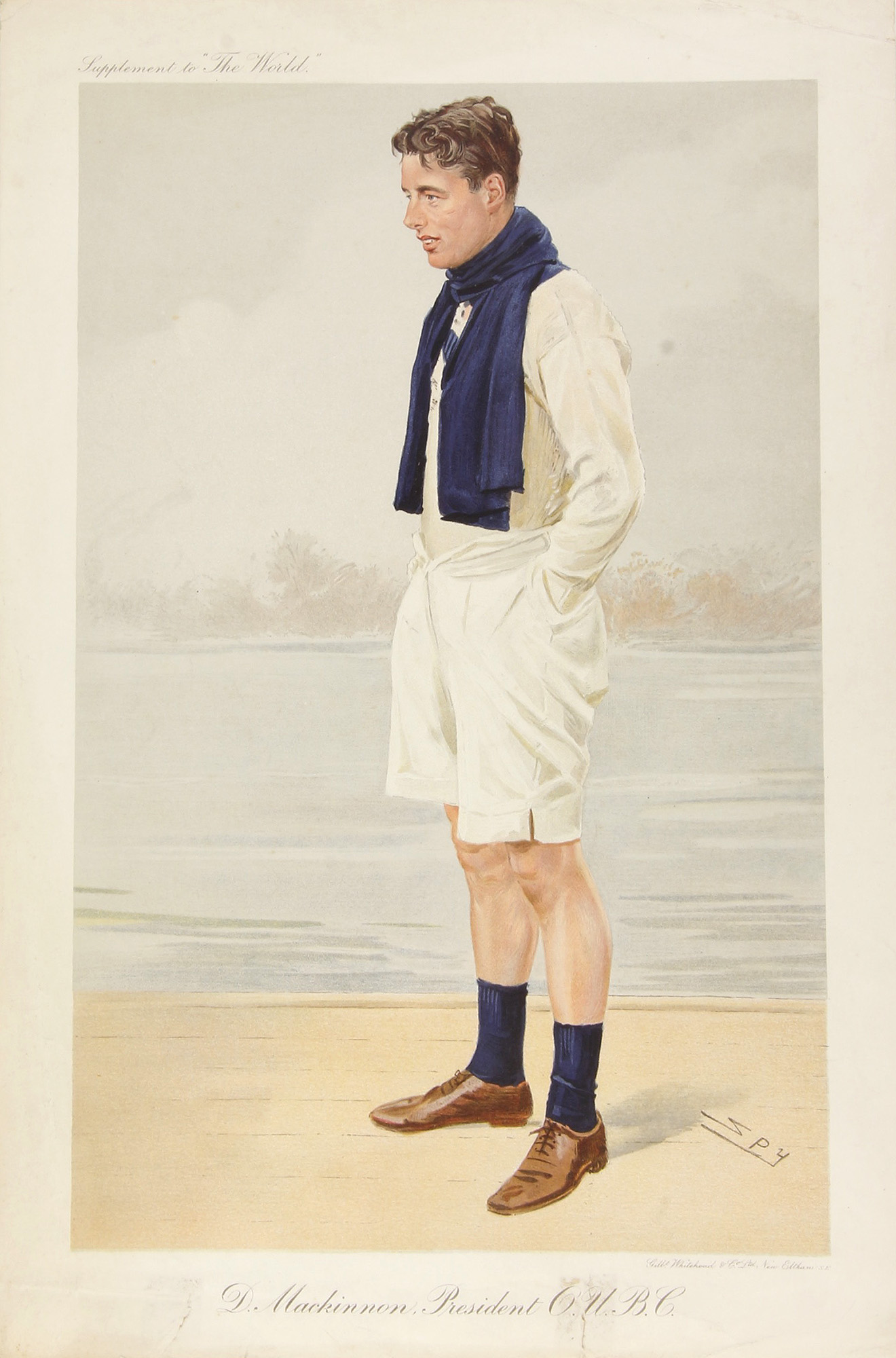 G. Whitehead & Sons, 1910.
Original chromolithograph by Spy, printed in the Supplement to The World, 22 March 1910. Image size c.35cm x 21cm. In very good condition, two short closed tears to the bottom edge, repaired with tape to the verso. Unmounted. Uncommon.
Duncan Mackinnon (29 September 1887 – 9 October 1917) rowed for Rugby School and Magdalen College, Oxford. With the Magdalen coxless four he won the Stewards' Challenge Cup and the Visitors' Challenge Cup at Henley Royal Regatta in 1907 and 1908, and was with the gold medal winning coxless fours in the 1908 Summer Olympics. Subsequently, Mackinnon rowed for the winning Oxford crews in the Boat Race in 1909, 1910 and 1911. He was also in the winning boat in the Grand Challenge Cup twice and in the Wyfold Challenge Cup once, losing only two races in all his Henley appearances. He joined the Scots Guards and was killed in action at Ypres in the Battle of Passchendaele, aged 30.
From 1911, in addition to having his lithographs printed in Vanity Fair, SPY (Leslie Ward), also had some printed in The World magazine, a leading society paper.
Stock ID: 37636
£95.00