Signed Original Drawing: The Birds of the Lonely Lake
Merlin hunting the snipe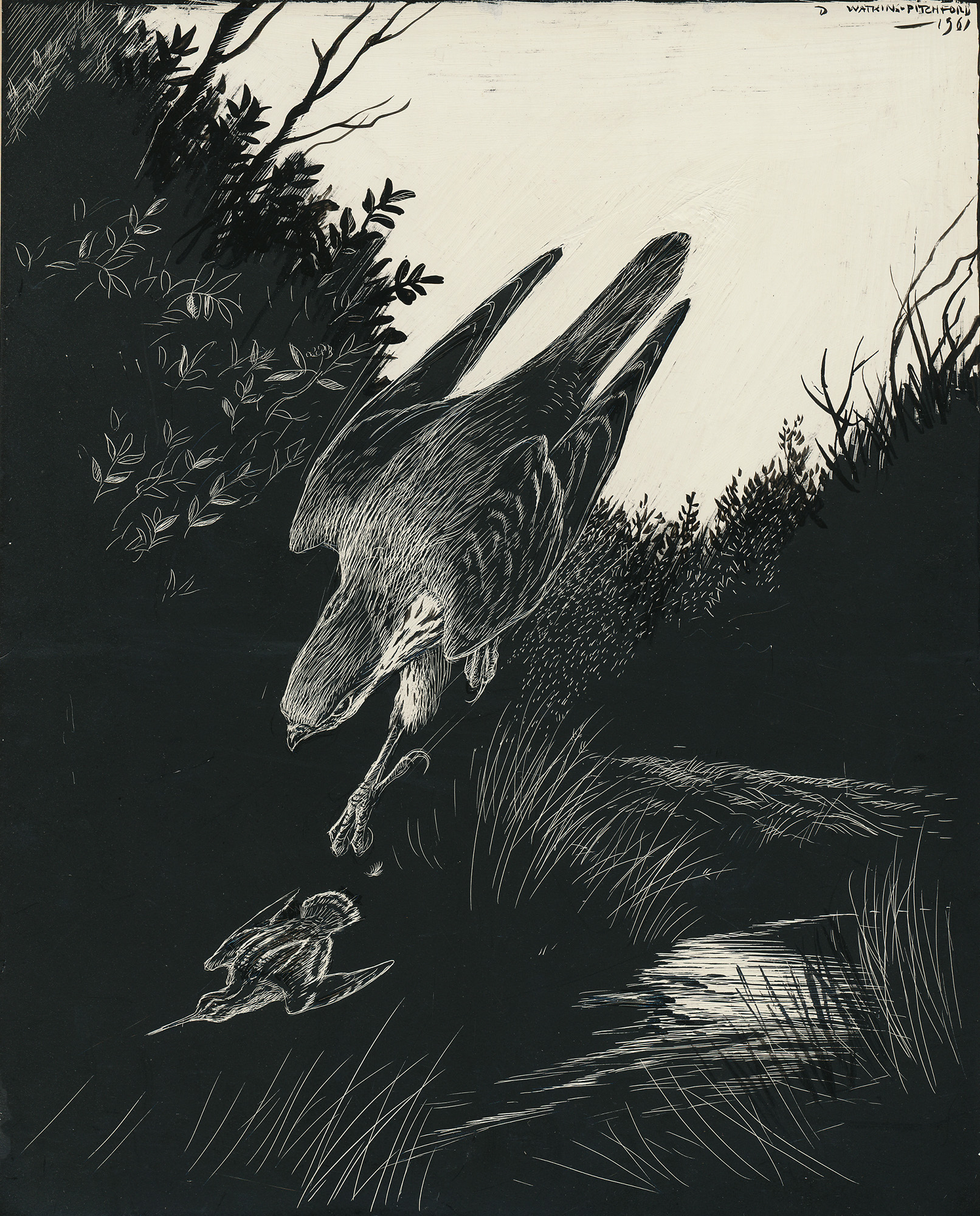 1961.
An original scraperboard drawing. 18 x 23cm. Signed and dated in the top right hand corner and annotated to the rear. In very good condition indeed.
From p. 25, chapter 2 of The Birds of the Lonely Lake, published by Ernest Benn in 1961. "And as he swerved he glimpsed again the greyish-blue blur of a hurtling body. Then a vicious yellow foot smote downwards."
The Birds of the Lonely Lake is a description of bird life during a typical year, when BB was in charge of a bird sanctuary on the shores of Lake Coniston.
Stock ID: 37494
£900.00