Signed Original Drawing: The Birds of the Lonely Lake
Crows mobbing heron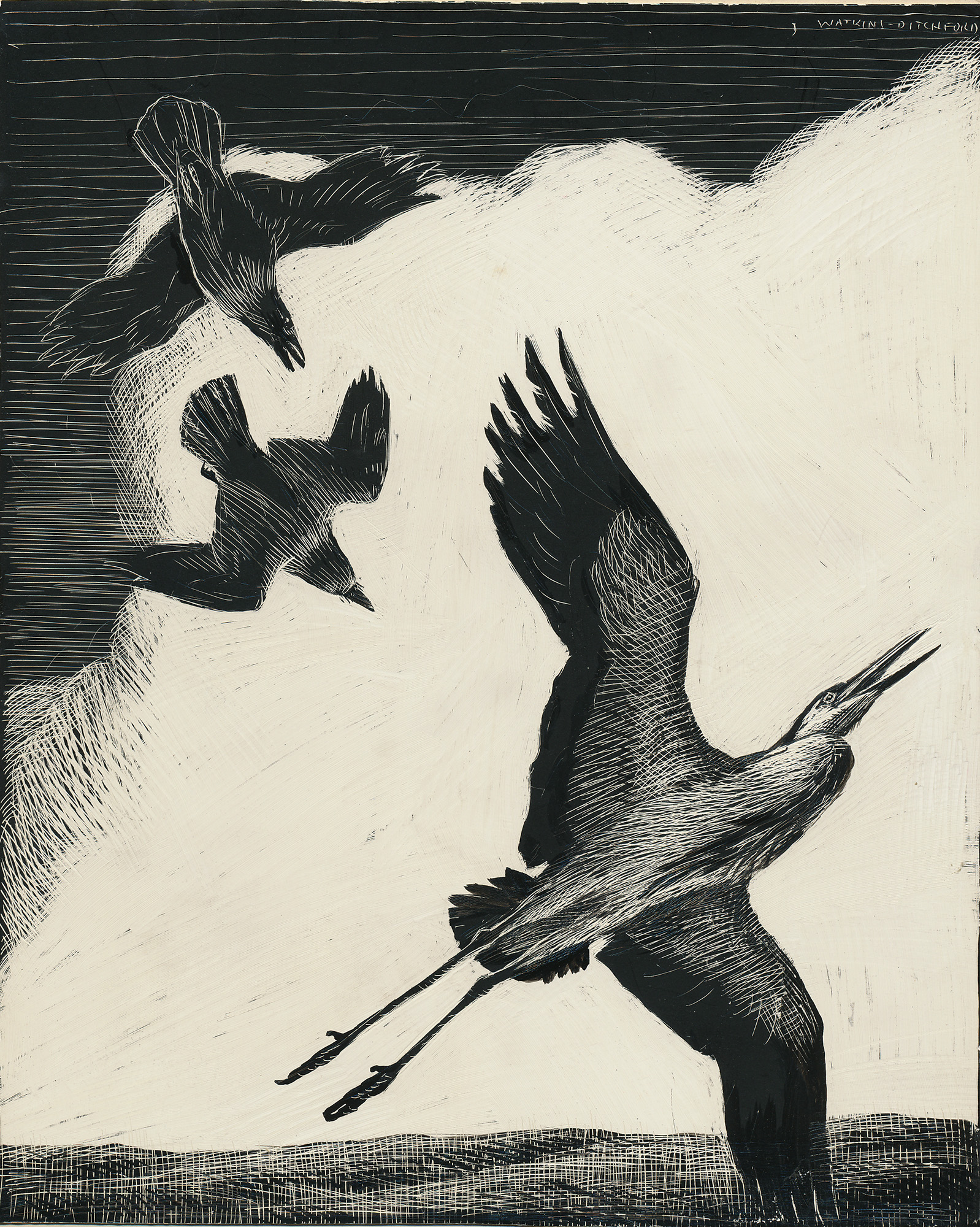 1961.
An original scraperboard drawing. 18 x 22.5cm. Signed in the top right hand corner and annotated to the rear. In very good condition indeed.
From p. 81, chapter 8 of The Birds of the Lonely Lake, published by Ernest Benn in 1961. "The crows were fast and were soon on the tail of the young heron."
The Birds of the Lonely Lake is a description of bird life during a typical year, when BB was in charge of a bird sanctuary on the shores of Lake Coniston.
Stock ID: 37493
£750.00