Original Watercolour - Pup and Geese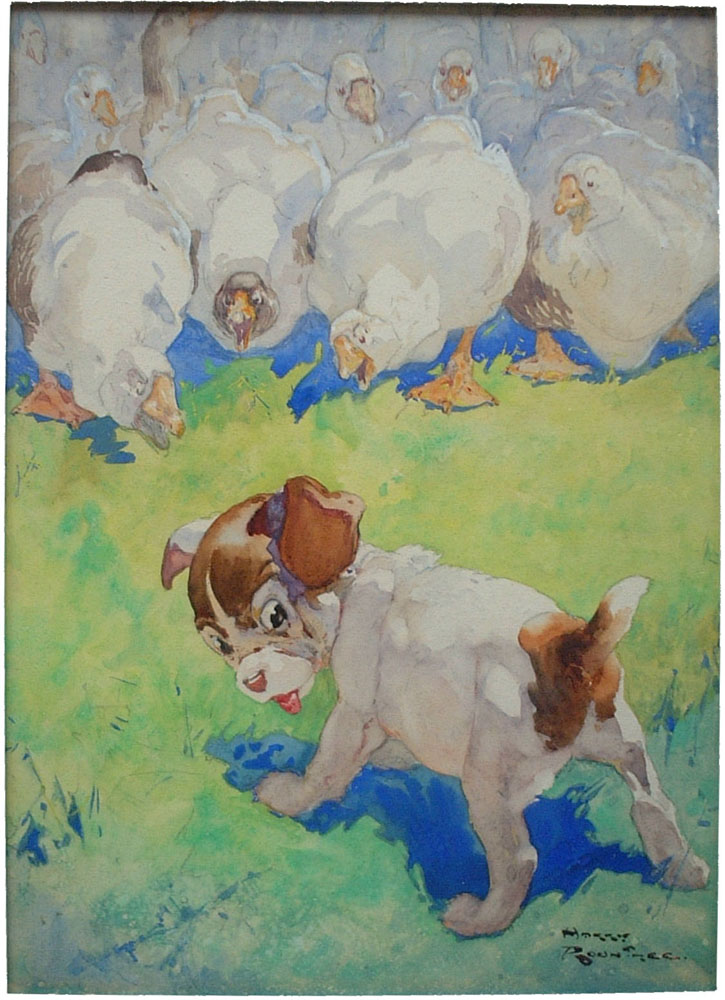 1921.
A charming original watercolour illustration by Rountree with a puppy in the foreground and some geese in the background. 26cm x 38cm approx. Signed in full ink the left hand corner.
This illustration was prepared by Rountree for the annual "Little Folks". An attractive image in the very distinctive, bold style of this New Zealand illustrator.
Stock ID: 13733
£1,500.00