Original Watercolour for a Midsummer Night's Dream
How now, spirit! whither wander you?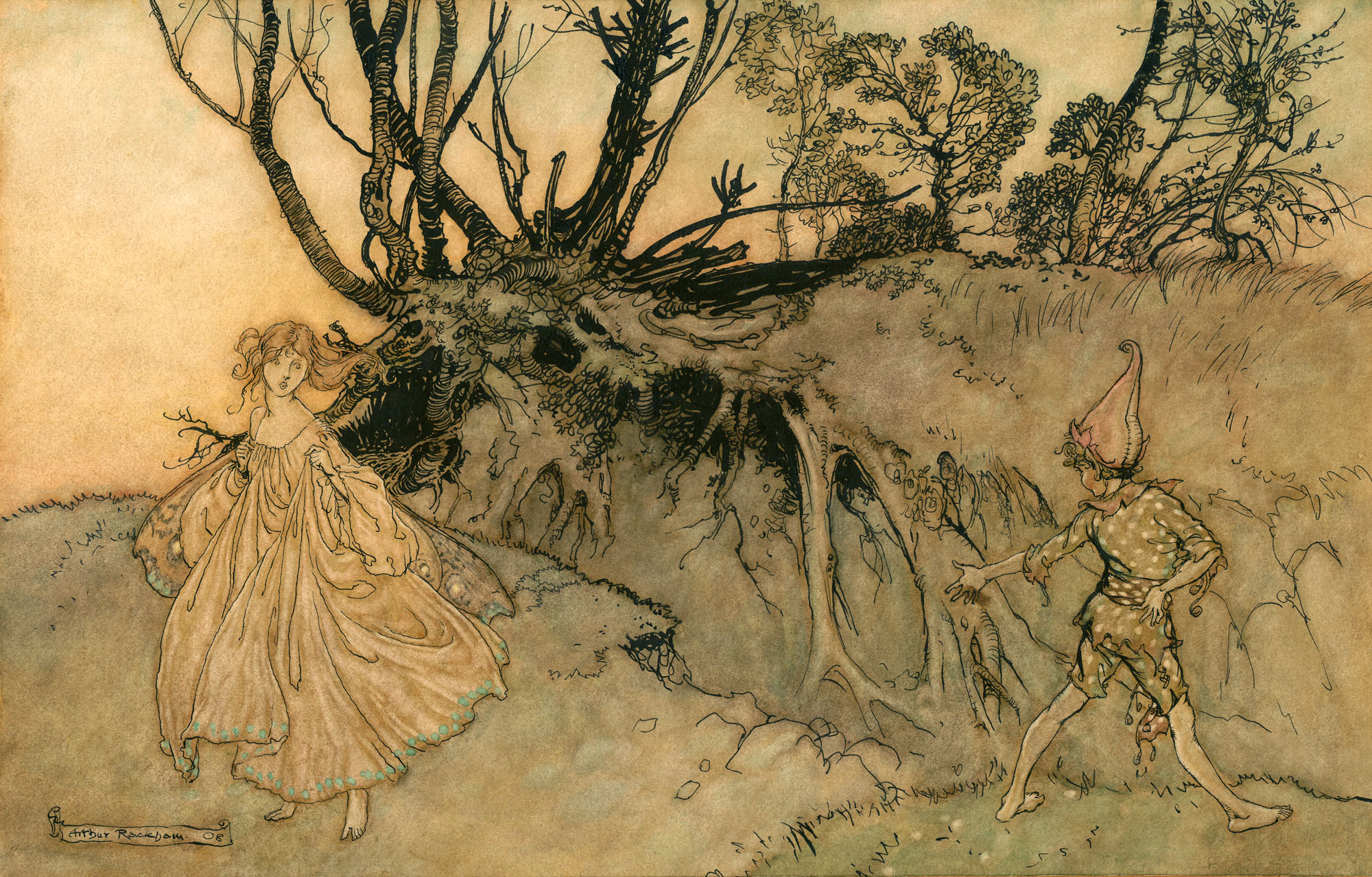 Heinemann, 1908.
A fine original pen, ink and watercolour painting published in "A Midsummer Night's Dream" in 1908. Signed and dated in the lower left hand corner. 26.5cm x 17cm. The image is in very good condition, with no repair or damage, there is a small spot of browning to Puck's left hand.
The watercolour illustrates Act II, scene I.
Exhibited Leicester Galleries October 1908.
Stock ID: 27061
£45,000.00