Oxfordshire
Described with ye Citie and the Armes of the Colledges of ty famous University Ao 1605.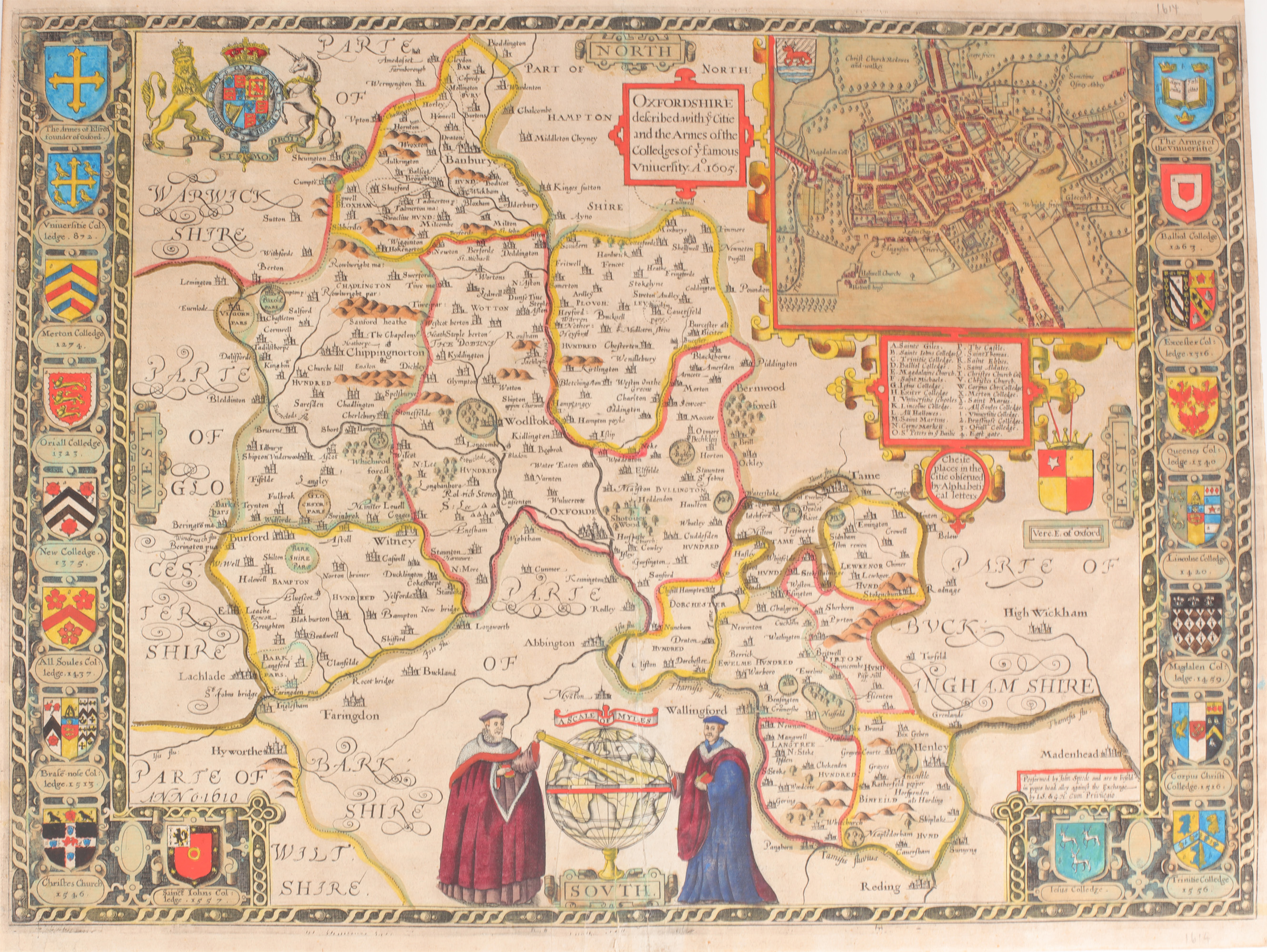 John Sudbury & George Humble, 1614.
Early edition published by Sudbury and Humble. 380mm x 520mm. Copperplate engraved map with recent hand-colouring. Crests of the Oxford colleges down both sides, detailed map of Oxford inset, key to landmarks to the upper right corner. Coat of arms to upper left. Two robed scholars aside a globe at the base. A very good double-page map, with a small repair to the central fold, and some minor creasing to the lower margin.
An attractive and desirable view of Oxfordshire, taken from the first world atlas by an Englishman, John Speed's 'The Theatre of the Empire of Great Britaine'.
This map shows Oxfordshire and its towns as it was in 1605, including a detailed map of the town of Oxford, in addition to parts of Warwickshire, Gloucestershire, Berkshire, and Buckinghamshire. The vertical borders are decorated with the coats of arms of Oxford colleges, including Trinity College, Corpus Christi College, and Balliol College.
LITERATURE: SPEED, J. The Theatre of the Empire of Great Britaine (1614)
Stock ID: 42448
£2,000.00