Original Watercolour for "In the Fairy Ring"
A Ship O'er the Slumber Sea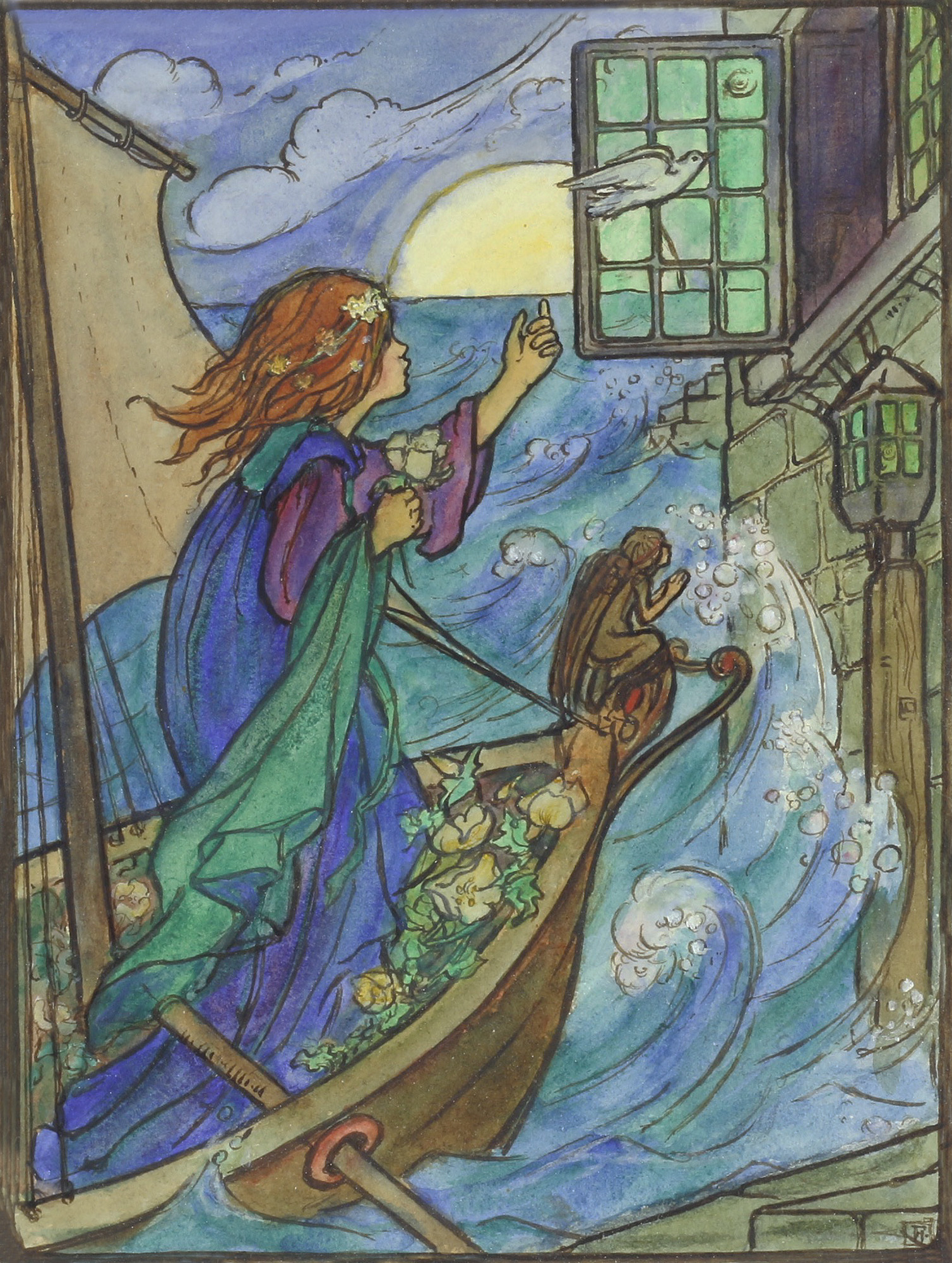 Blackie, 1908.
6''x 8''. Original brown ink and watercolour on card, signed in monogram in the bottom right corner. A wonderful blue-green palette is used in this dreamy Art-Nouveau image depicting a little girl aboard a boat following the flight of a white dove over the rolling waves. In very good bright condition.
This image appears in the verse entitled, "The Dream Shell" opposite page 62 of Harrison's book of verse, In the Fairy Ring.
PROVENANCE: From the archive of Blackie and Son, sold Christies, 2004
Stock ID: 38822
£6,000.00