The Enchanter's Daughter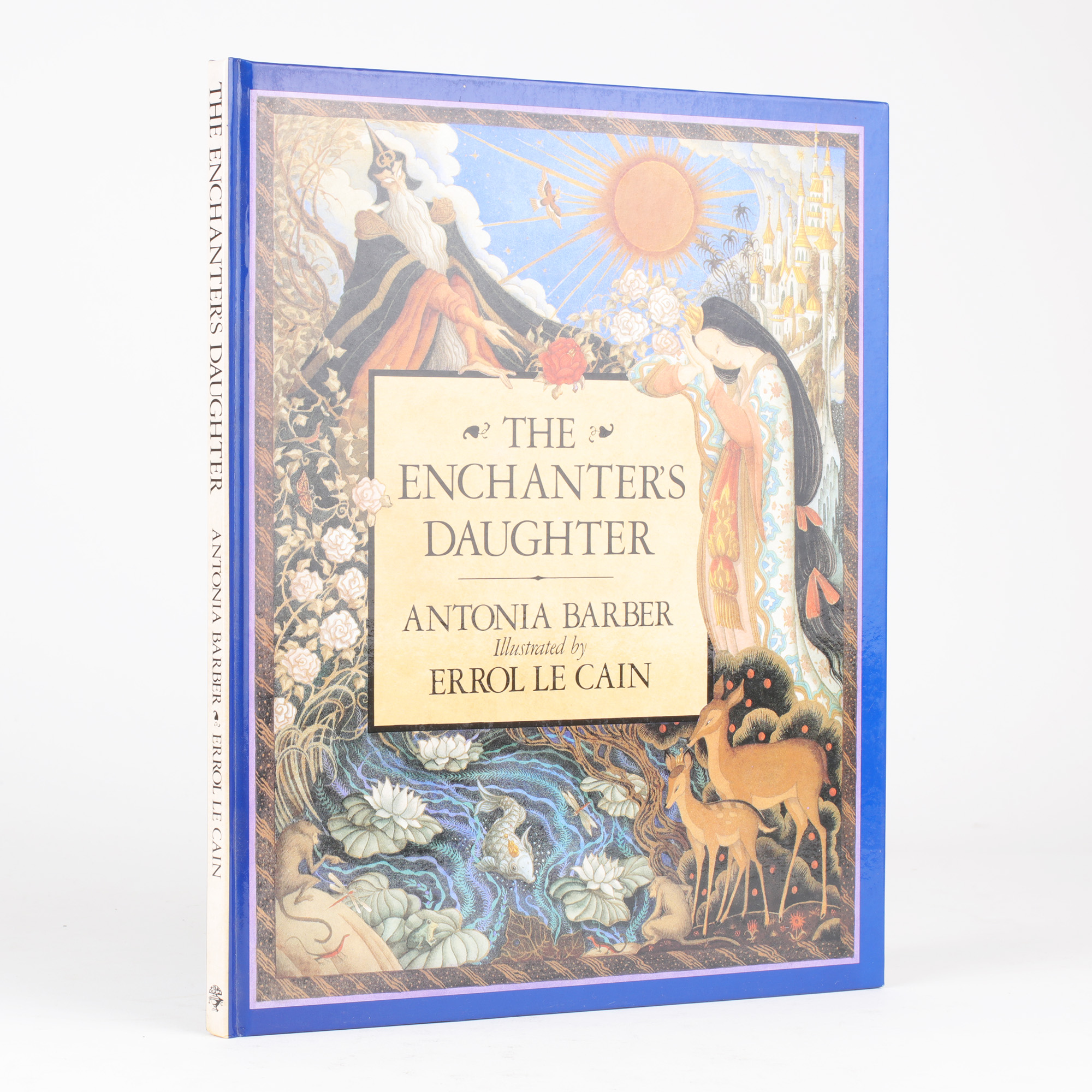 Cape, 1987.
First edition. 4to. Laminated pictorial boards. Full page colour illustrations throughout by Errol Le Cain. A fine copy.
In the cold white land at the top of the world there once lived an enchanter and his daughter. Isolated from the rest of the world, the enchanter's daughter had never met anyone but her father, nor seen any place but her mountaintop home. She didn't even have a name. But she fuelled her dreams by reading books filled with adventure, heroism, fairies and romance. A delightful fairy tale with Le Cain's magical illustrations.
Stock ID: 41996
£65.00