Album Von Berlin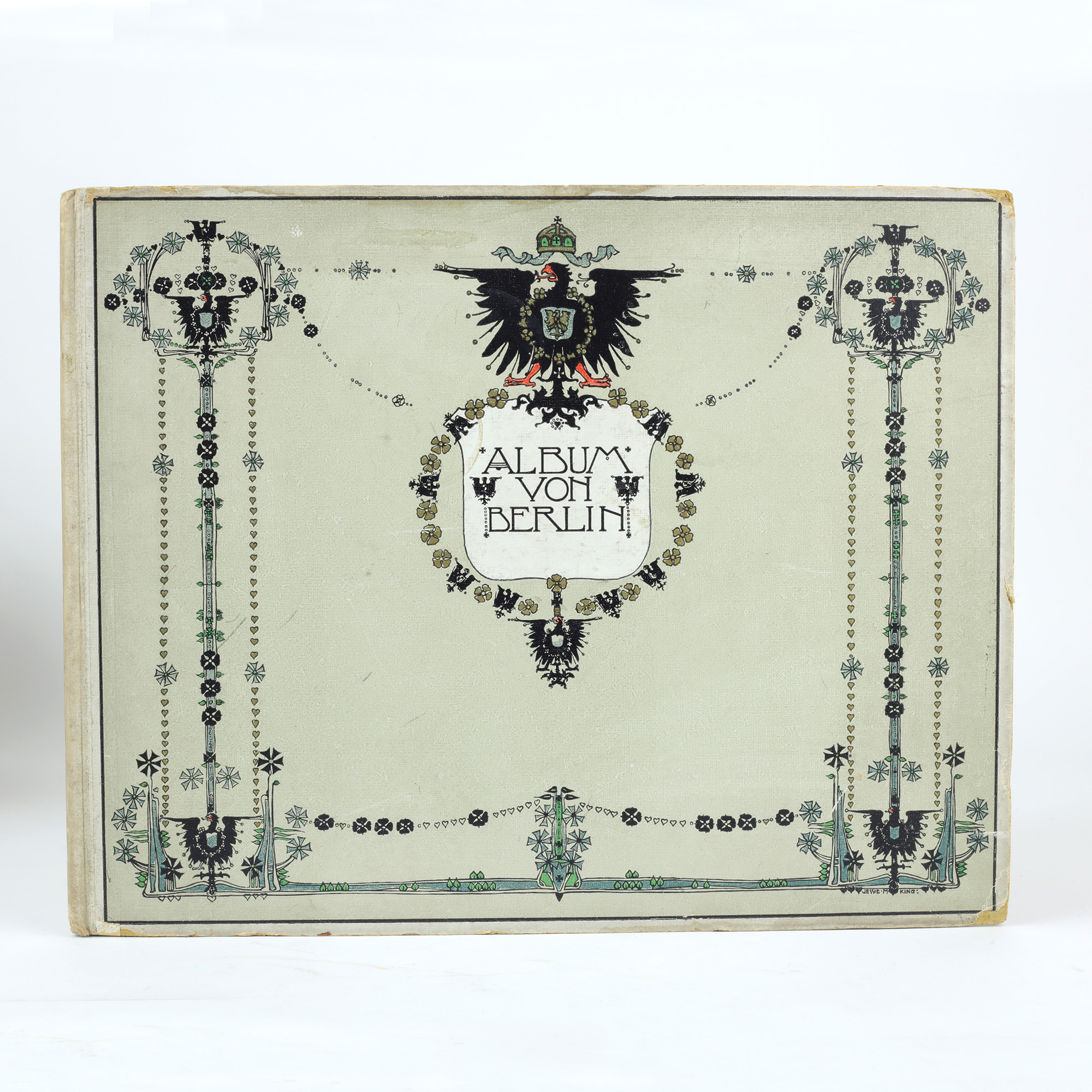 Globus Verlag, 1907.
Oblong folio with cloth spine and paper covered boards. The upper cover design by Jessie M King. Internally illustrated with a series of photographs of Berlin. A good copy.
This book was Jessie's first commission for a book cover and she is likely to have been working to quite a specific brief. An original design of an art nouveau girl was withdrawn when a complaint was received from "an influential person, possibly the Kaiser (who is known to dislike art nouveau)" suggesting that the cover was inappropriate for a book of photographs of the German capital. (Portno: German Cover designs of Jessie M King).
Stock ID: 40645
£45.00