The Fantastic Kingdom
A Collection of Illustrations from the Golden Days of Storytelling. With Biographical Notes by Margaret Maloney.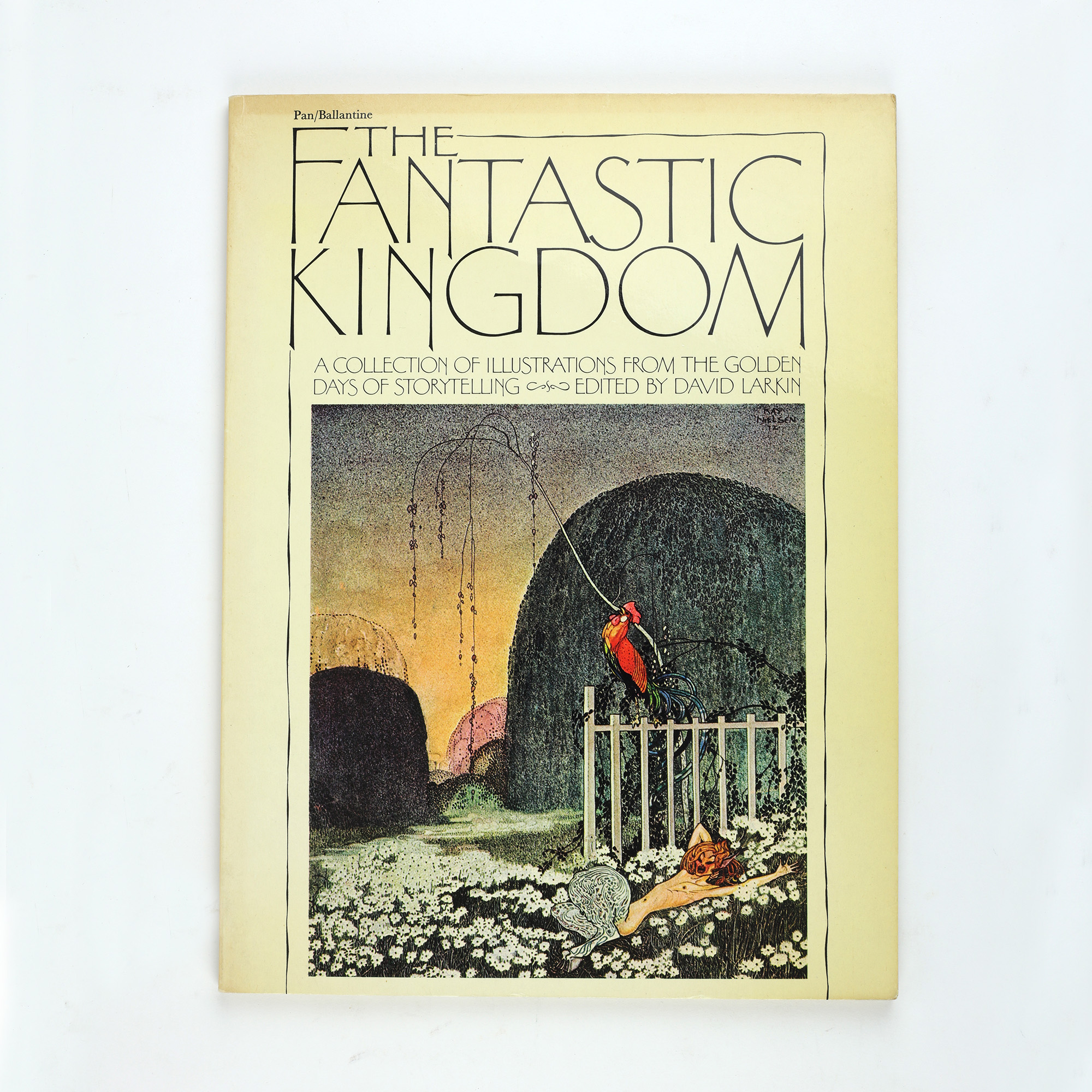 Pan / Ballatine, 1974.
First edition. Stiff pictorial card covers. Forty full page illustrations, captioned on the versos. A very good copy.
A collection of illustrations from the great book-illustrators at the start of the 20th century. "Folklore, myth, fantasy .... these illustrators have caught this magic and present it in a highly polished form" [Preface]. Included is a short biography and example of the work of Jessie Willcox Smith, Howard Pyle, Arthur Rackham, Charles and Heath Robinson, Maxfield Parrish, Jean de Bosschere, Dulac, Detmold, Paul Bransom, Kay Nielsen, Harry Clarke, Dorothy Lathrop, and Thomas Mackenzie.
Stock ID: 39556
Sold
We have sold this item, but similar items
may become available in the future