"Awake! for Morning in the Bowl of Night
Has flung the Stone that puts the Stars to Flight:
And Lo! the Hunter of the East has caught
The Sultan's Turret in a Noose of Light."
Born in Nishapur, Persia (now Iran) Omar Khayyam's full name was Ghiyath al-Din Abu'l-Fath Umar ibn Ibrahim Al-Nisaburi al-Khayyami. A student of philosophy he became known as a learned mathematician and astronomer.
Nowadays, however, his name has become inextricably linked with his poetry, the quatrians of his Rubaiyat having been translated into many languages. The most famous English translation being that of Edward Fitzgerald in 1859.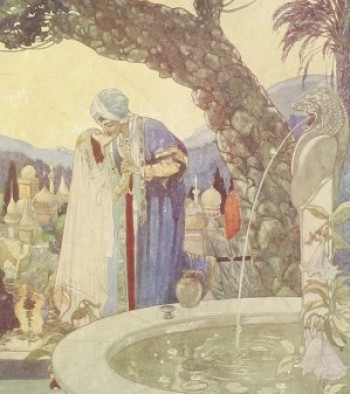 The Golden Age of Book of illustration spawned many elaborately decorated editions of Omar Khayyam's verse, a selection of which can be seen below.
Add to favourites