Signed Original Drawing: Vix - the Story of a Fox Cub
It was the little steam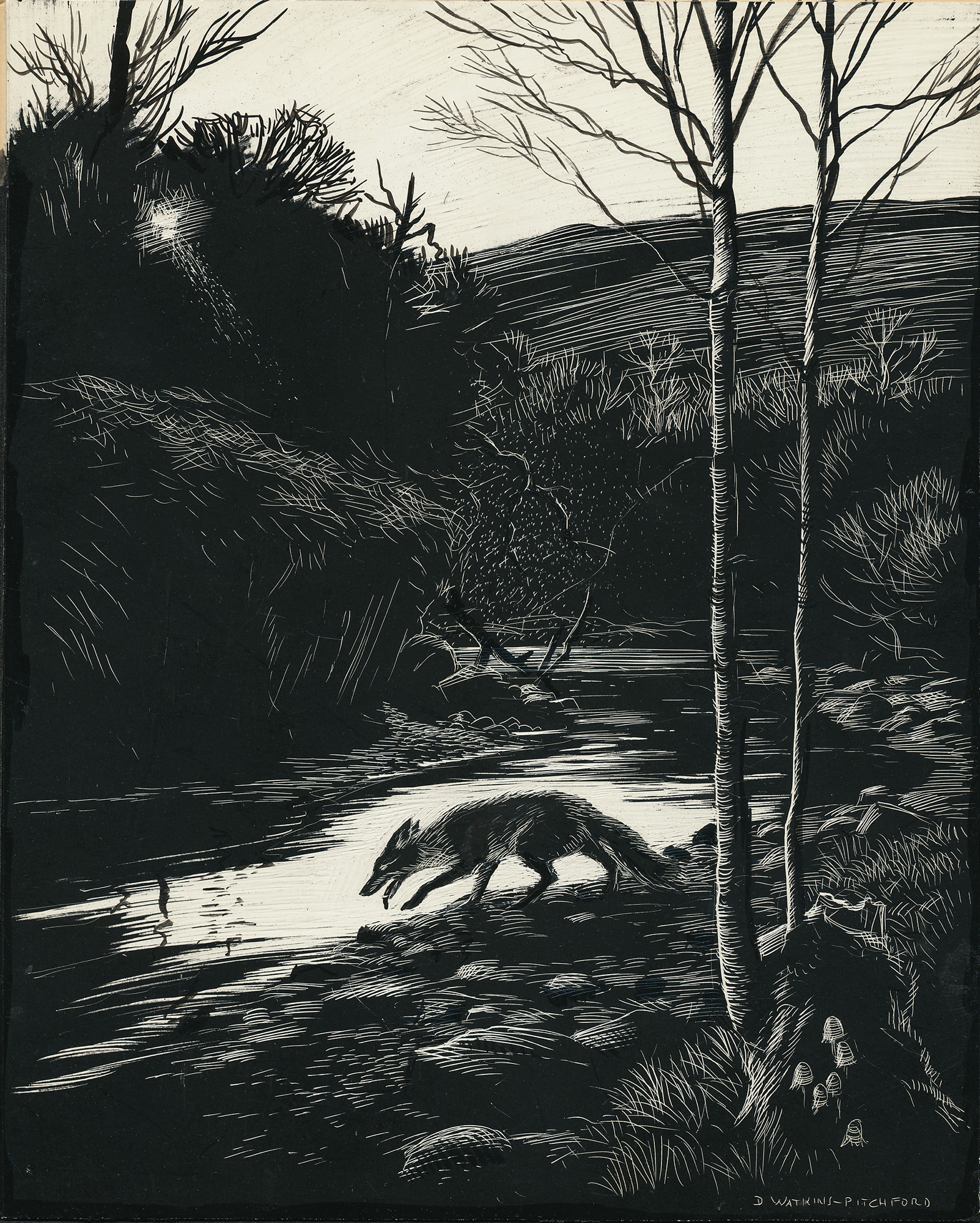 1960.
An original scraperboard drawing. 17 x 21cm. Signed in the lower right hand corner. In excellent condition.
From page 81, chapter 5 of Vix - The Story of a Fox Cub, published by Ernest Benn in 1960. "Somehow she dragged herself to her feet, and forced her way through some hazel bushes, and there it was - the little stream, running clean and fresh between the rocks."
The Adventures of Vix are taken from the lives of real foxes observed by the author (BB) in the Lake District.
Stock ID: 37507
Sold
We have sold this item, but similar items
may become available in the future