Signed Original Drawing: The Birds of the Lonely Lake
a pair of grey wagtails was busy building a nest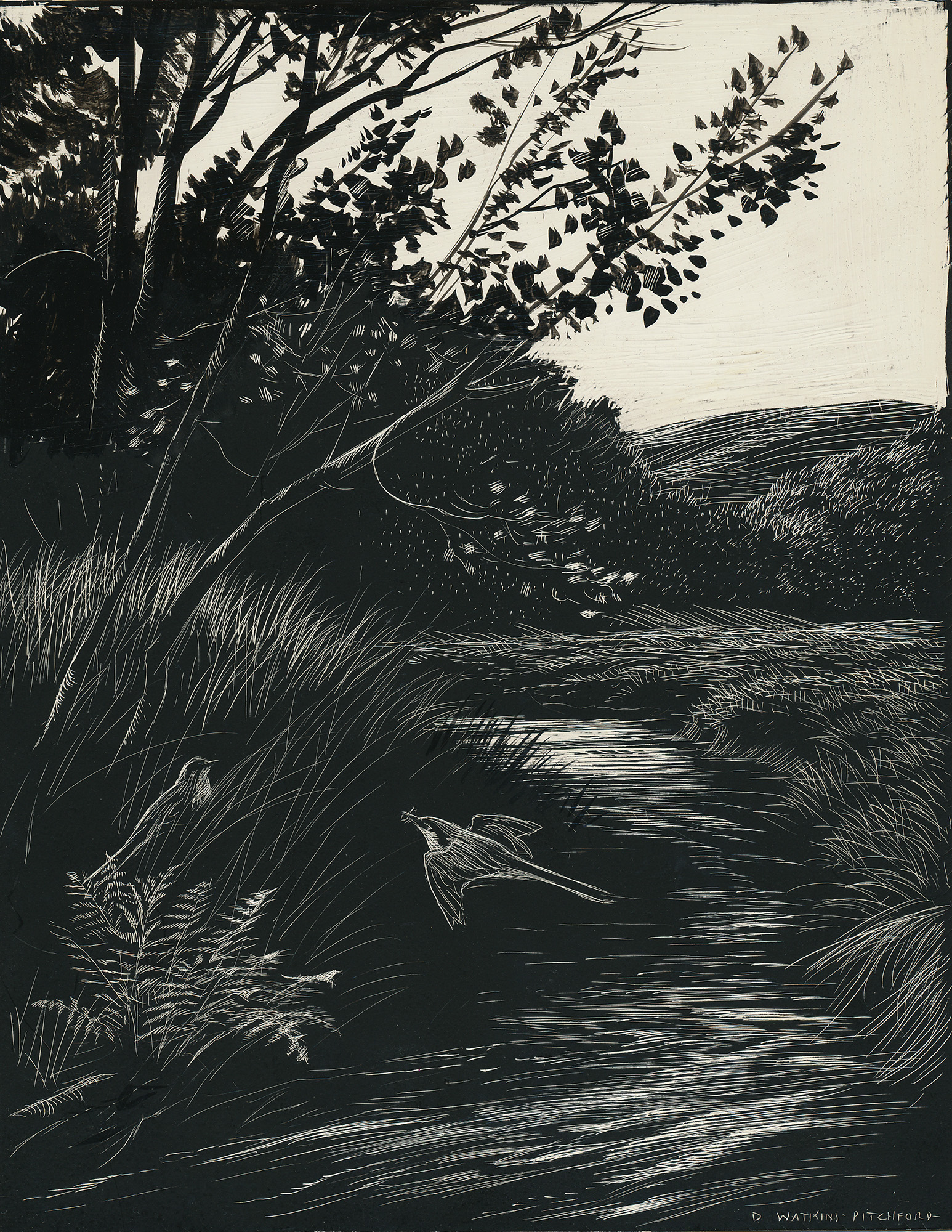 1961.
An original scraperboard drawing. 17.5 x 22.5cm. Signed in the lower right hand corner and annotated to the rear. In very good condition indeed.
From p. 19, chapter 1 of The Birds of the Lonely Lake, published by Ernest Benn in 1961. "A pair of grey wagtails were busy building a nest under the overhanging bank of the stream."
The Birds of the Lonely Lake is a description of bird life during a typical year, when BB was in charge of a bird sanctuary on the shores of Lake Coniston.
Stock ID: 37500
£850.00