Original Drawing: Vix - the Story of a Fox Cub
Bluebells flowered in the clearings of the big wood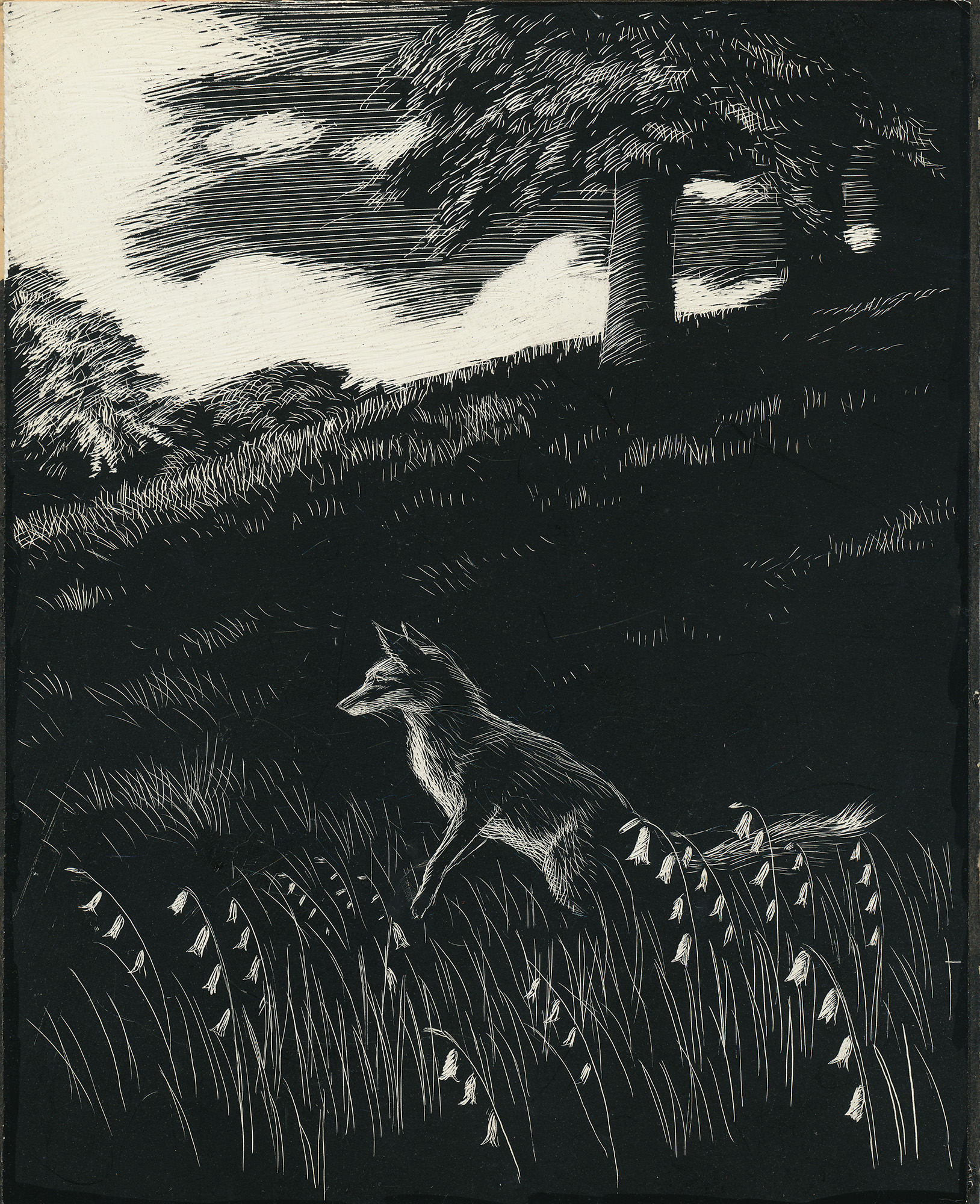 1960.
An original scraperboard drawing. 17 x 21cm. Annotated to the rear. In excellent condition.
From page 93, chapter 6 of Vix - The Story of a Fox Cub, published by Ernest Benn in 1960. "Bluebells flowered in the clearings of the big wood, tall, purple foxgloves opened to the bees; and the woods, lanes, and fields became heavy with the scent of honeysuckle and new-mown hay."
The Adventures of Vix are taken from the lives of real foxes observed by the author (BB) in the Lake District.
Stock ID: 37508
£900.00