'He Was an Ornament on the Bench' : Vanity Fair Vintage Rowing Print
George Denman PC, QC.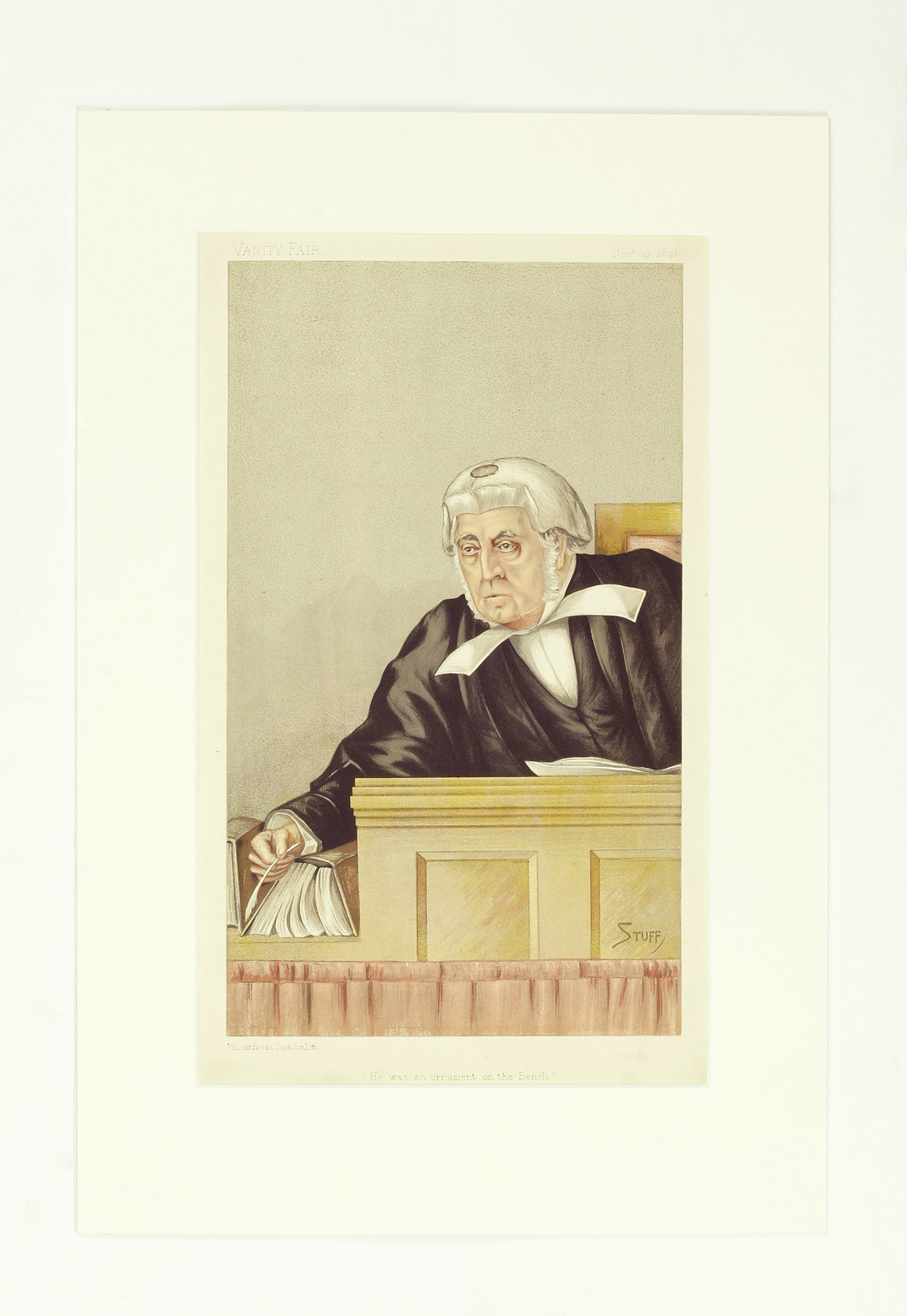 Henry Charles Seppings Wright, 1892.
Original chromolithograph by Stuff. Image size c.35cm x 21cm. In very good condition, mounted.
Later a member of Parliament, High Court judge and Privy Counsellor, George Denman was a keen oarsman while up at Cambridge. He rowed for Trinity in the 1840 Henley Royal Regatta and was due to row seven for Cambridge at the following year's Boat Race when he was injured the week before in a collision with another boat while training. Unable to seek the counsel of a trained doctor, lest he be stopped from rowing in the upcoming race, he had a footman apply a leech to his shoulder, which was "nearly large as a lemon when it rolled off satisfied." The treatment worked and Cambridge won the race four days later "by the unusually long interval of 1 minute and 5 seconds".
Stock ID: 36399
£40.00