ORIGINAL FILM POSTER
Original Vintage Poster: The Art of Tennis
And How To Play It, Showing The Various Strokes Of The Game Demonstrated By The Leading Players Of England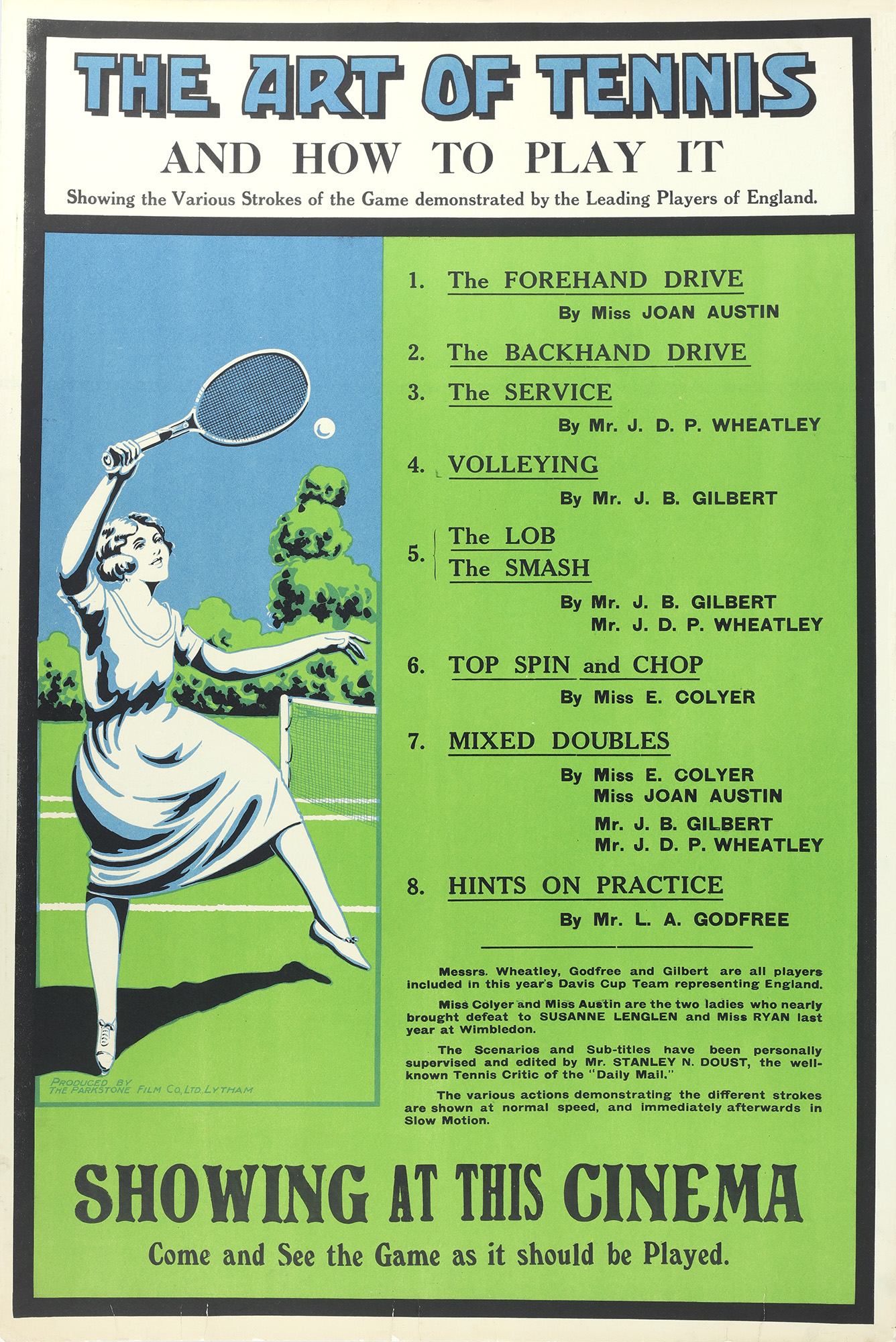 The Parkstone Film Co., 1924.
A large original colour lithographic tennis poster. Art Deco style design of a female tennis player and lettering printed in Wimbledon-esque colours of green, blue and black. 750mm x 500mm. A very good clean example. Mounted onto recent card backing.
An excellent example of 1920s design and tennis memorabilia. This poster advertises a 1924 silent tennis film starring several of the leading English players of the age, each focussing on a aspects of the game. This includes Leslie Godfree (hints on practice), who won the men's doubles at Wimbledon in 1923, as well as Joan Austin (forehand drive) and Evelyn Colyer (mixed doubles) who reached the women's doubles finals that year.
Stock ID: 39543
£650.00