Rupert - 1964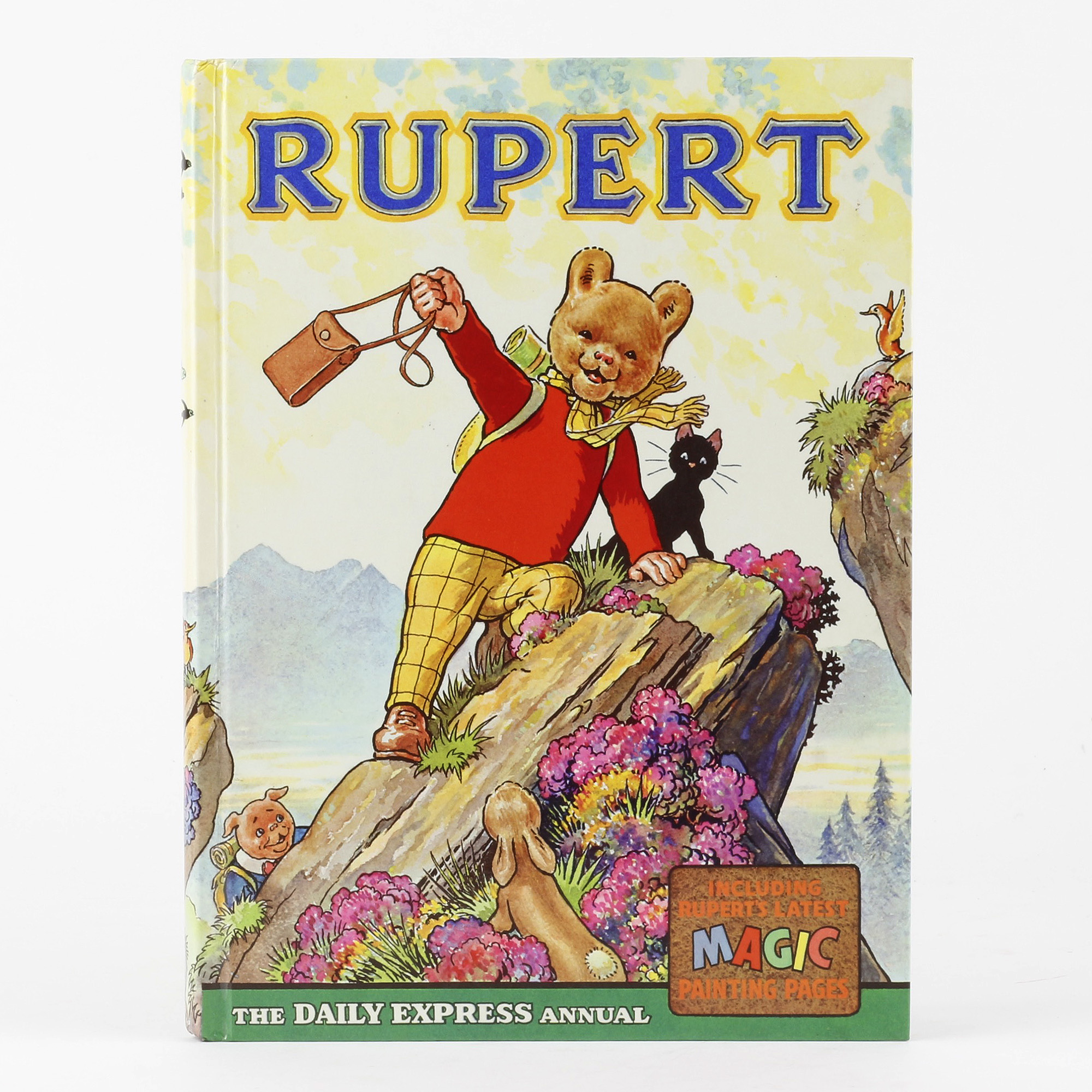 Daily Express Publications, 1964.
Pictorial boards. Cartoon strip drawings printed in colour by Alfred Bestall. A very good copy, this belongs to box not filled in, not price-clipped, nothing written or drawn on, the first magic painting is done, others not touched.
Stories and paintings use politically incorrect terminology.
Stock ID: 37306
£75.00