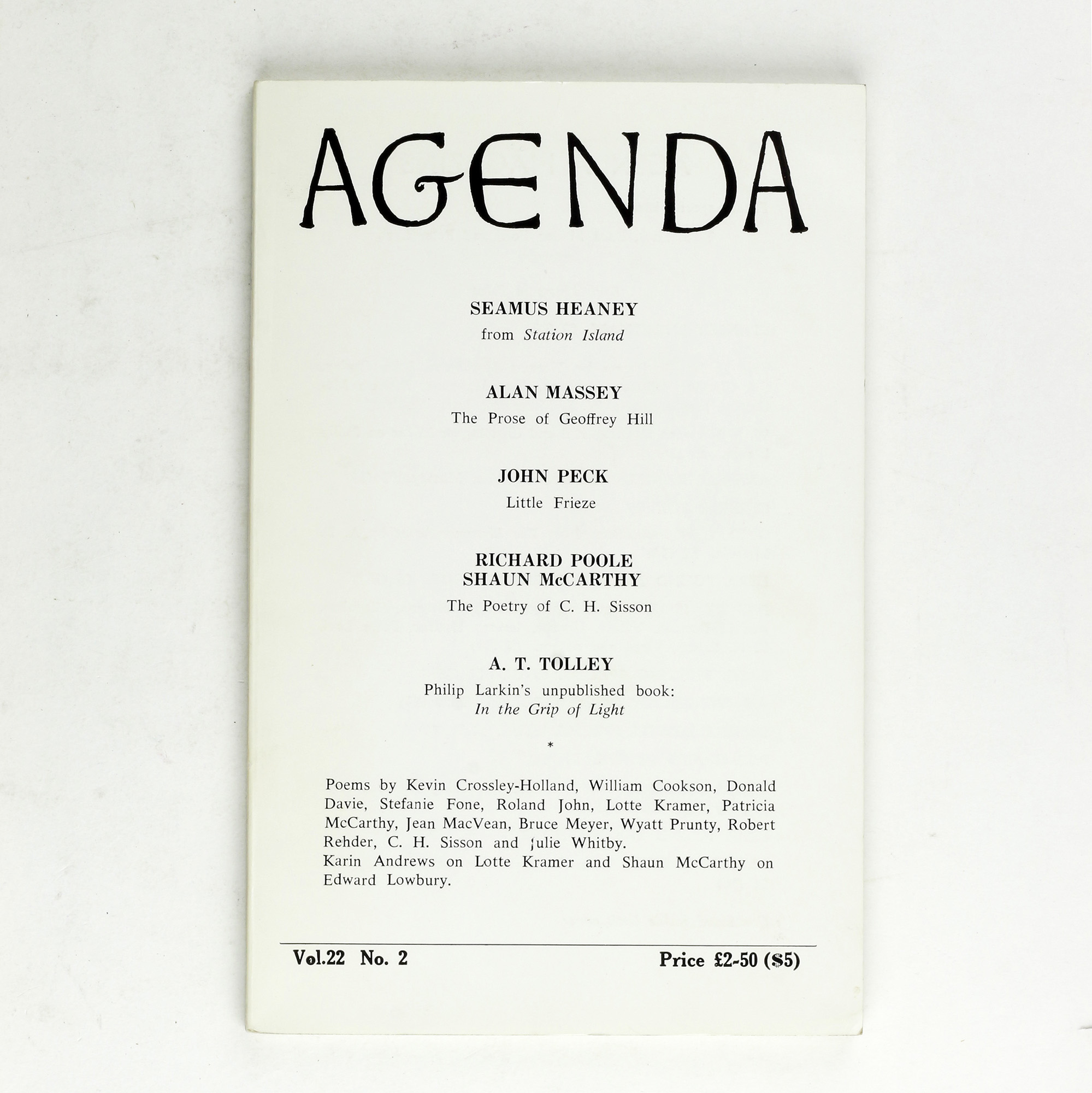 Agenda and Editions Charitable Trust, 1984.
Sole edition. White card wrappers, printed in black. A near fine copy of an ephemeral item.
Includes Heaney's poem from Station Island, plus poems by, among others, Alan Massey, John Peck and C.H. Sisson as well as Tolley's essay on Philip Larkin's unpublished book In the Grip of Light.
Stock ID: 34405
£15.00