WIREWORK COVER DESIGN
Rund Um Berlin
55 Ansichten nach Momentaufnahmen in Photographiedruck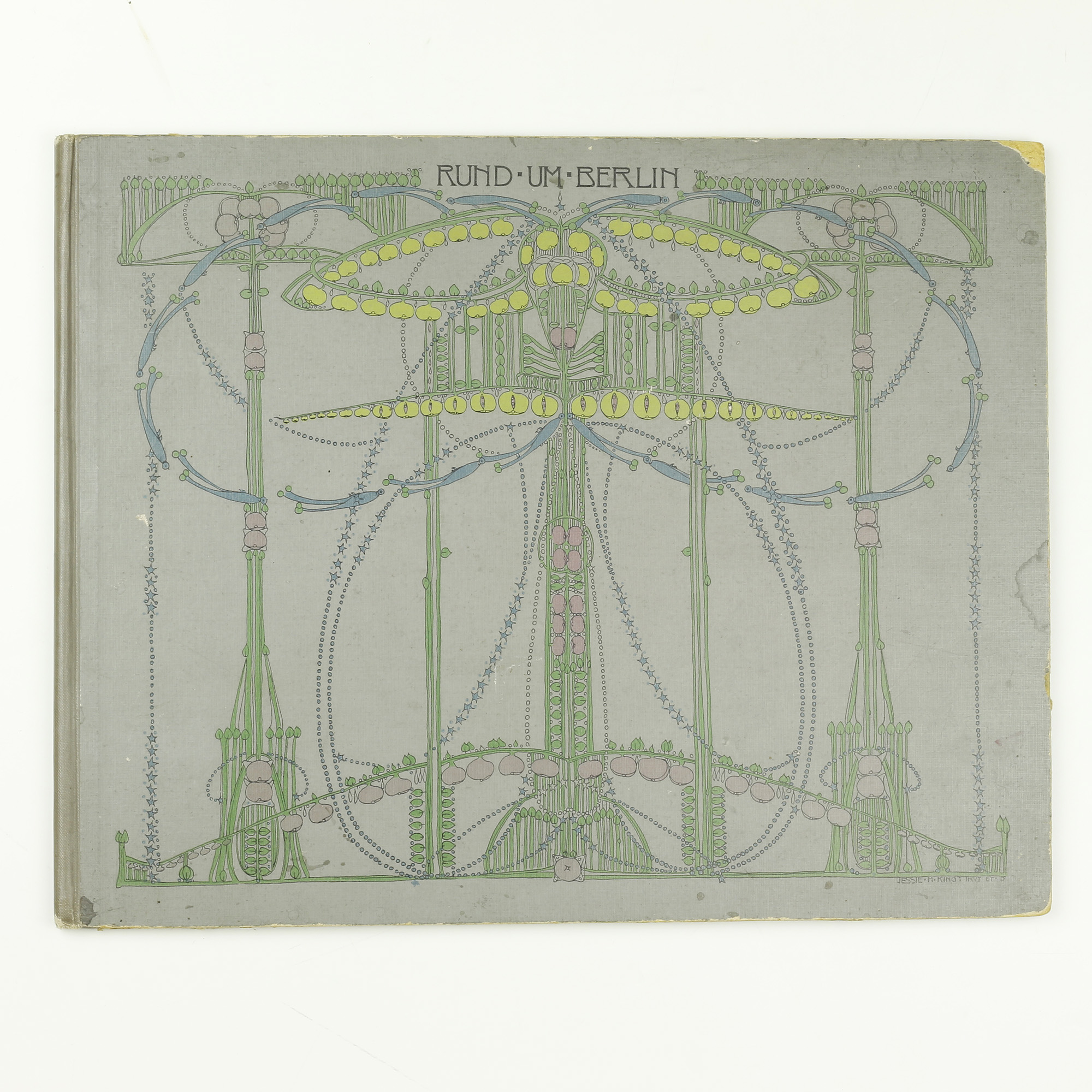 Globus Verlag, 1900.
First edition. Oblong folio with cloth spine and paper covered boards. The upper cover with a wirework design by Jessie M King, printed in green, blue, yellow and pink. Internally illustrated with a series of 55 pages of black and white photographs of Berlin, two of which are double page panoramas. A very good copy, some rubbing to the edges and colour loss to the corners. Ownership inscription of Carl Probst, an Austrian artist, on the title page. Rare in any condition.
The cover design is the same as that used for the Centennial Edition of the Album von Berlin, which was probably one of the covers forming JMK's first commission for Globus. When Globus decided that demand for the Centennial Album von Berlin was lessening they used the remaining stock, with new banner headings and contents, for the Rund um Berlin. It is suggested that initial demand exceeded the stock of wirework covers available and it was subsequently printed with an armorial cover, making this edition very scarce.
White B6
Stock ID: 32835
Sold
We have sold this item, but similar items
may become available in the future