Cote d'emeraude
Painted by J. Hardwicke Lewis.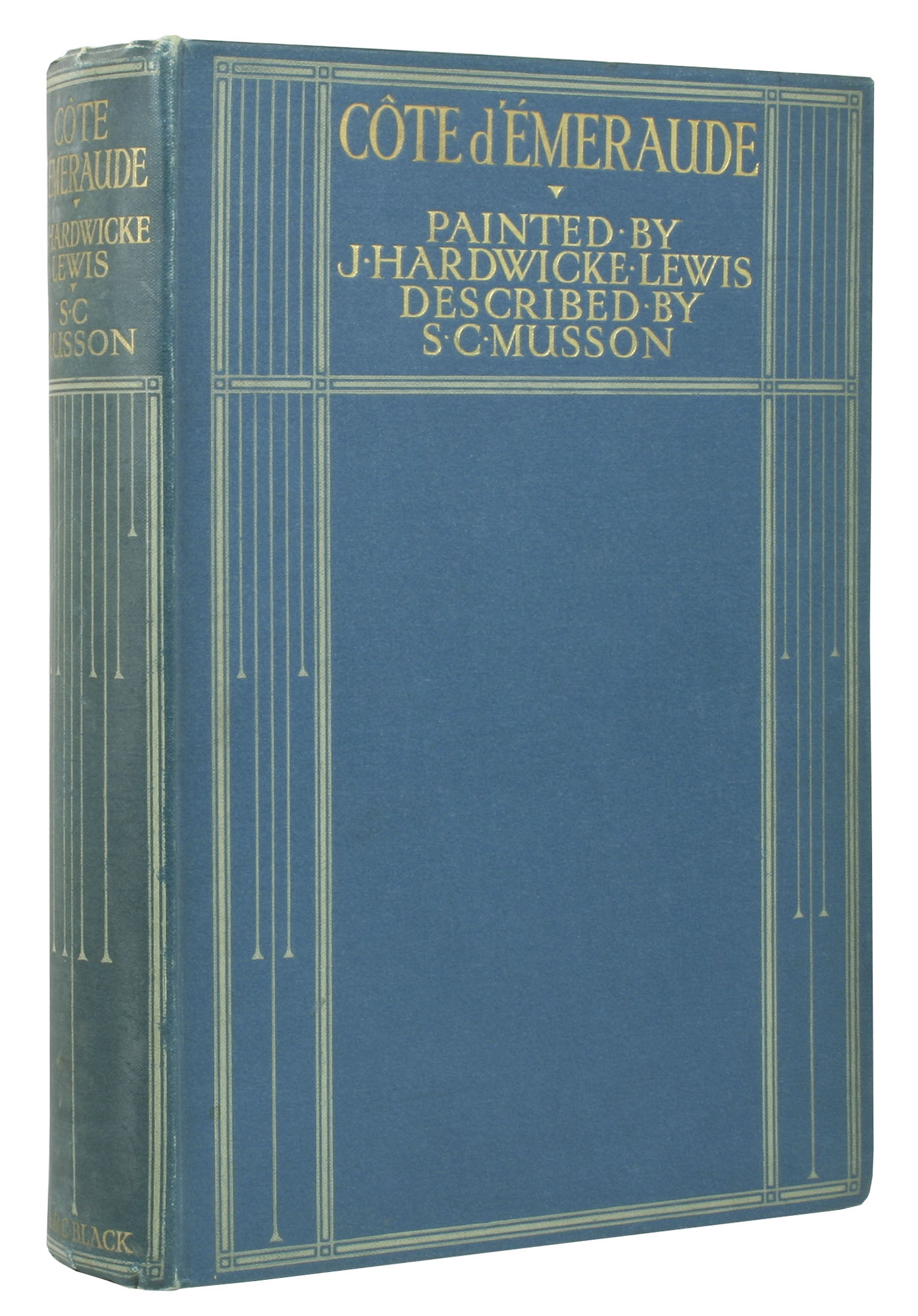 A & C Black, 1912.
First edition. 8vo. Petrol blue cloth with gilt titles on the upper cover and spine. Top edge gilt. 20 colour illustrations under captioned tissue guards and a pull out map. A very good copy.
One of 3,000 copies, originally published at 7s 6d. Chapters cover: St. Malo, Dinard, Moncontour along to L'Avranchin
Inman 139.
Stock ID: 27886
£45.00