Women in War Time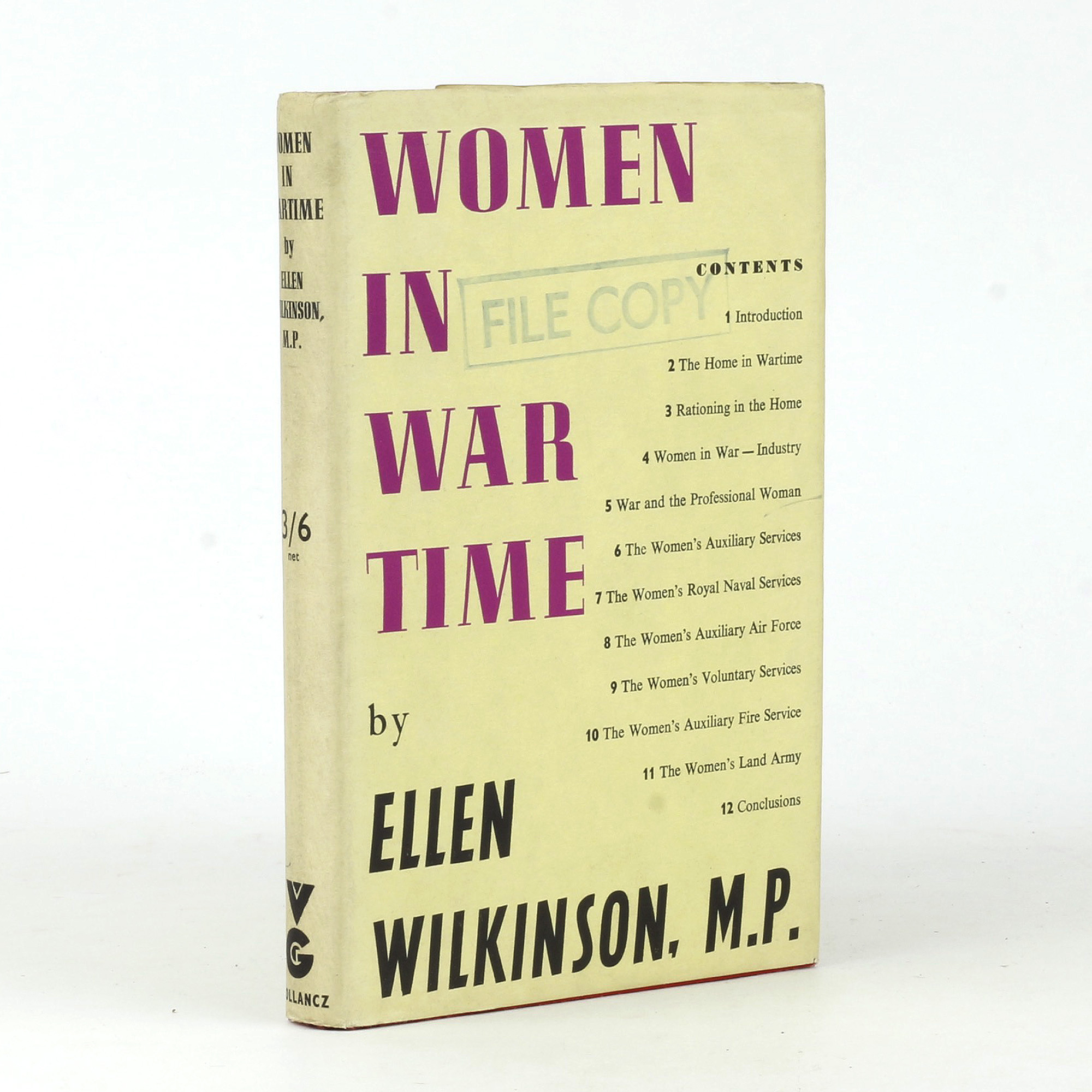 Gollancz, 1940.
First edition. 8vo. Black cloth with gilt titles, in the original yellow printed dustwrapper. Publisher's file copy with "File copy" stamped on the title page and front endpaper, and "Archive Copy" stamped on the title page. A near fine copy in a near fine dustwrapper.
Ellen Wilkinson was first elected as a Labour MP for Middlesbrough East in 1924; after losing that seat she worked as a political journalist and was re-elected to parliament as member for Jarrow in 1935. Famous for her support of the Jarrow March and as a campaigner for women's rights, she served as a junior minister in the wartime coalition and later as minister of education in Attlee's Cabinet.
Wilkinson examines the role and problems of women in wartime, noting that emancipation had not come as far as it might have. "There is nothing to be said for giving any post to a woman because she is a woman. But in a State where legal equality has been granted, where women form more than half the electorate, and where in increasing numbers, women are being highly trained ... is it in the national interest to limit them as far as possible to the lower ranks of the professions, and the routine job in industry and commerce?"
Stock ID: 39062
Sold
We have sold this item, but similar items
may become available in the future