Autograph Letter With Watercolour Drawings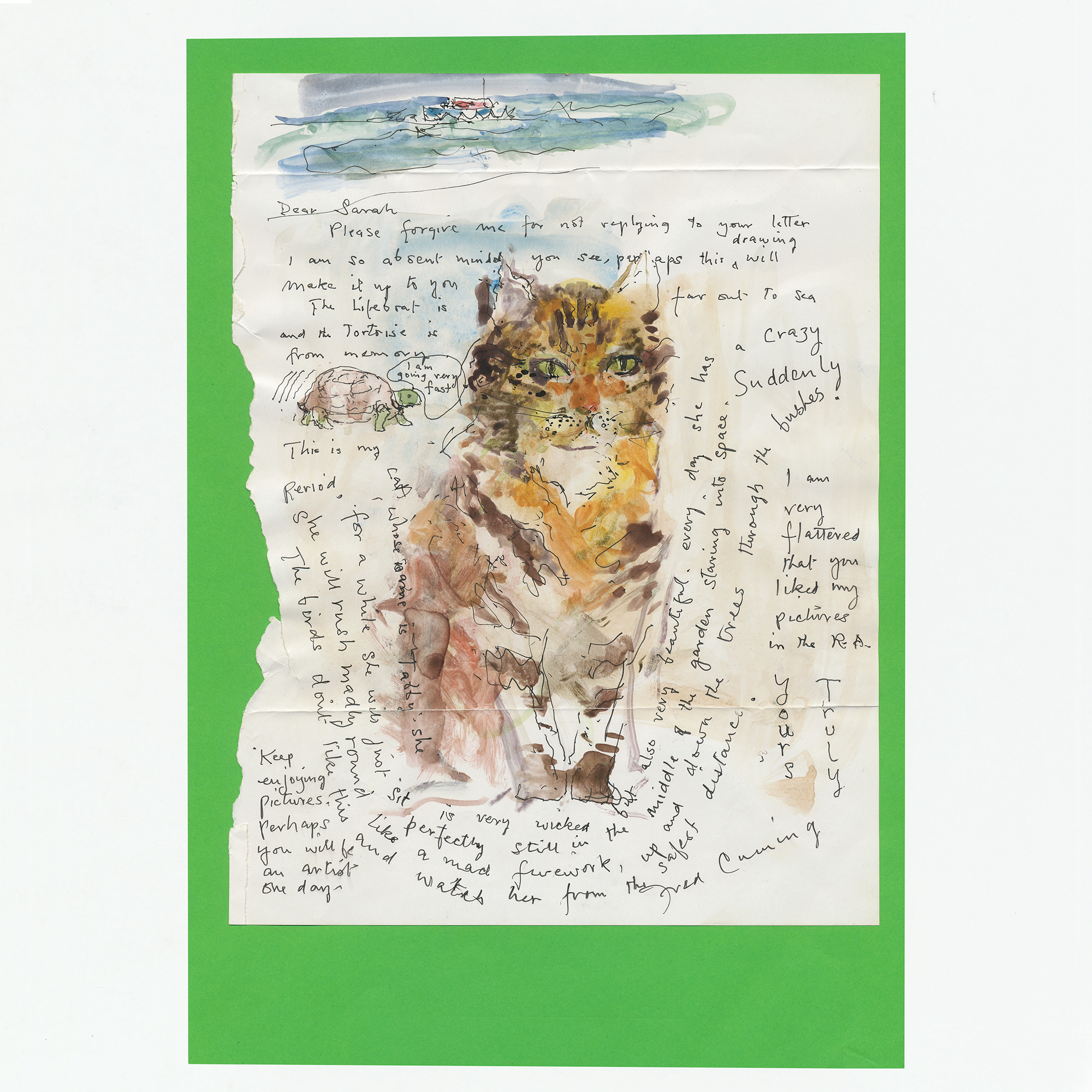 1990.
A wonderful autograph letter centred around a water-colour drawing of a cat, with an additional small seascape and a tortoise saying "I'm going very fast." In the centre of a letter to a young fan Cuming has drawn an ink and watercolour illustration of his cat, Tabby, c. 16cm x 8cm. The text of the letter snakes around the contour of the cat, "she is wicked, but also very beautiful." The letter was drawn in a sketch pad and is torn out a little roughly with no loss. The piece is mounted onto an A4 piece of green card.
Fred Cuming is an English artist, who "has devoted his life to expressing the fleeting impressions of his surroundings, often painting the South Coast of England around Hastings and Rye where he lives. He also continues to paint regularly in Italy." (Artist's website)
Born in 1930 in London Cuming studied at the Royal College of Art and in 1969 was elected an Associate Member of the Royal Academy, becoming a full member in 1974.
Stock ID: 34309
£650.00