Original Watercolour for the Compleat Angler
Get Secretly Behind the Tree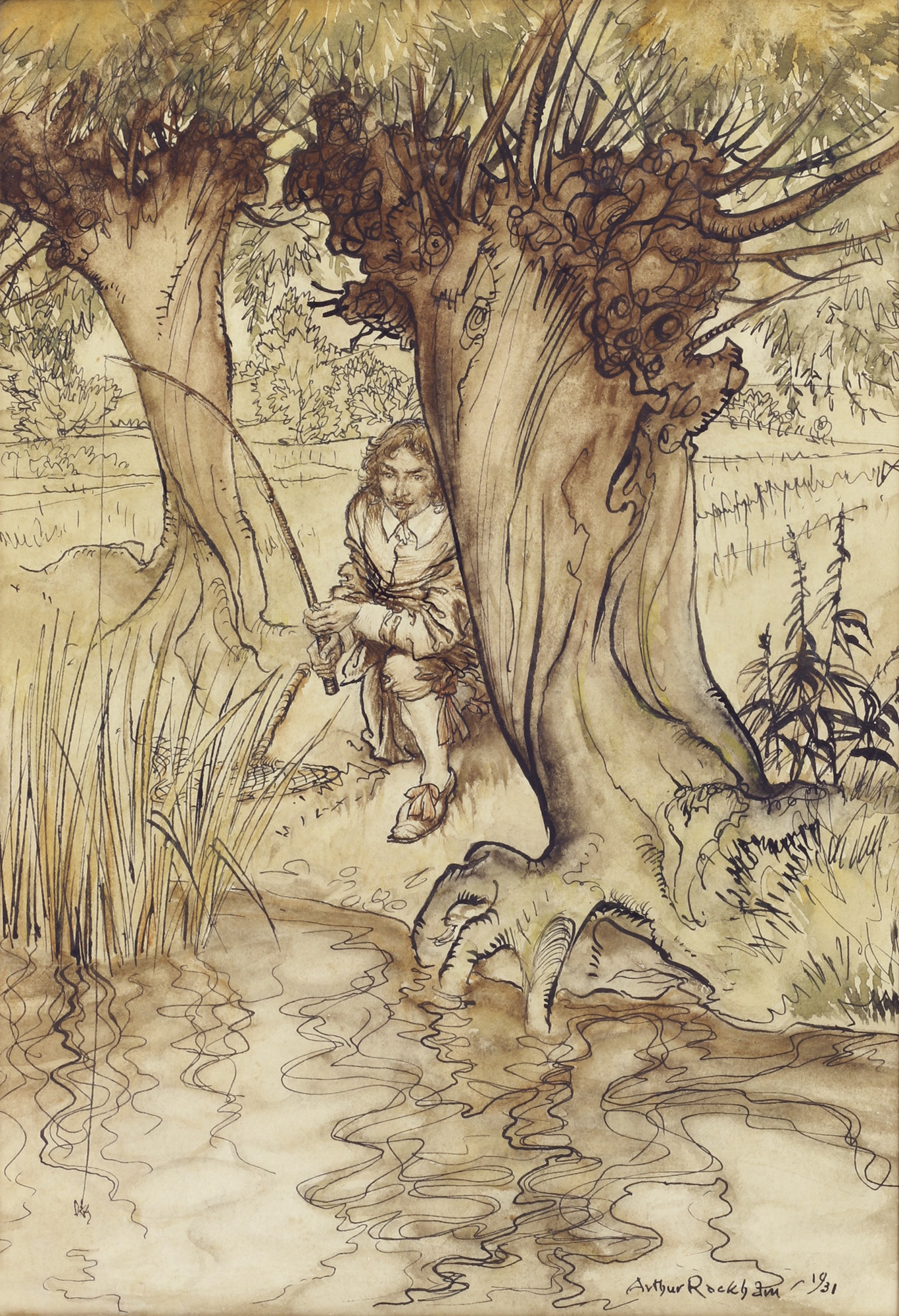 1931.
245mm x 174mm. Original pen, ink and watercolour painting on board. Signed and dated by the artist in the lower right hand corner. Original Leicester Galleries exhibition notice to the rear. Very good condition indeed.
An iconic angling image from Walton's Compleat Angler. "I am glad to enter you into the art of fishing by catching a chub, for there is no fish better to enter a young angler... Go to the same hole in which I caught my chub, where in most hot days you will find a dozen or twenty chevens floating near the top of the water; get two or three grasshoppers as you go over the meadow, and get secretly behind the tree..." (p. 69)
LITERATURE: The Compleat Angler (Harrap, 1931), plate at p.68.
Stock ID: 39209
£15,000.00